The Making of a World-Class Symbol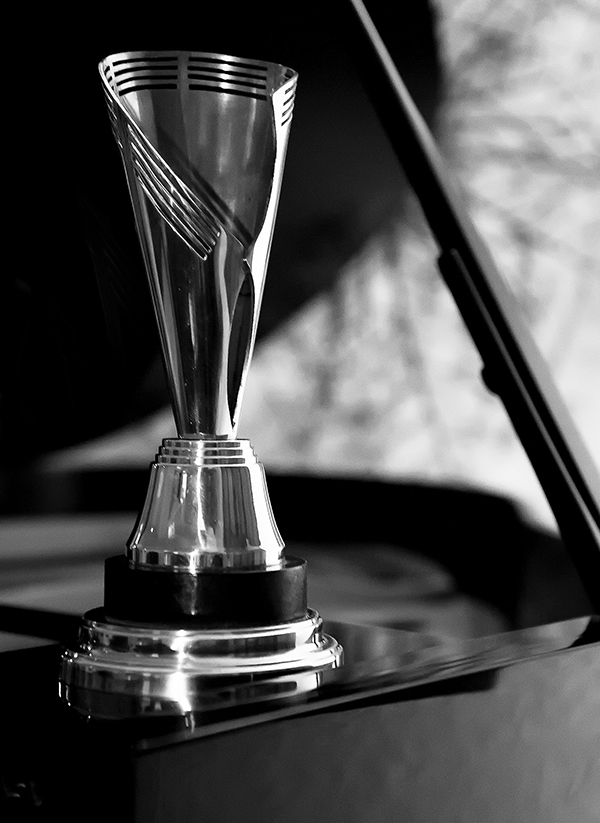 We began with a simple question. If we really valued educators like we value entertainers and celebrities, what would the quintessential, cross-discipline symbol, honoring all educators, look like?
With this goal in mind, the Bammy Award statuette was designed to be rich in symbolism and meaning, visually arresting and a world-class honor for educators across every domain.
Its base is comprised of 14 concentric circles representing preschool through grade 12, while also signifying the various disciplines and support groups that make up the education village -- all of which are essential to successfully educating our children.
Integrated into the center of the Bammy statuette is a classic symbol of the earliest schools. People of a certain age will immediately recognize the hand-held school bell that was traditionally used to call students throughout the village. The Bammy bell is a call to everyone interested in education to remember that it takes a village to educate a child.
Crowning the Bammy statuette is a creatively sculpted and highly polished monolith signifying the effect of a good education in the life of a young person.
Intended from the outset to be an iconic symbol, the Bammy Award statuette places the recognition we give to educators on par with what we give to the actors, singers and entertainers whom our culture so highly values. Each Bammy Award makes two quiet but powerful statements: that the recipient has made a difference and that it takes a village to educate a child.
Designed to precise specifications and handcrafted by sculptor Michael De Medina, the Bammy Award statuette is made of the same material as an Oscar, is two pounds heavier than an Emmy and, at 12 inches tall, strikes a presence as impressive as both the coveted Oscar and Emmy Awards. Each Bammy statuette is hand-finished and individually numbered.
In combination with the distinction of the Academy members selecting the honorees, the elegant, iconic beauty of the Bammy statuette lends a distinction to the recipients of the Bammy Award that will grow in meaning and value over time.
See How Each Bammy Award Is Handmade