Final selection of the Bammy Award honorees is made by the Academy of Education Arts and Sciences Board of Governors. The board exists solely to determine who will receive the Bammy Award in each discipline.
Dr. Linda Darling-Hammond is the Charles E. Ducommun Professor of Education at the Stanford University School of Education, where she launched the School Redesign Network, the Stanford Educational Leadership Institute, and the Stanford Center for Opportunity Policy in Education. Darling-Hammond is author or editor of more than a dozen books and more than 300 articles on education policy and practice. Her work focuses on school restructuring, teacher education, and educational equity. She was education advisor to Barack Obama's presidential campaign. Prior to her appointment at Stanford, Darling-Hammond was the William F. Russell Professor in the Foundations of Education at Teachers College, Columbia University. Darling-Hammond was president of the American Educational Research Association and a member of the National Board for Professional Teaching Standards. She has served on the boards of directors for the Spencer Foundation, the Carnegie Foundation for the Advancement of Teaching, and the Alliance for Excellent Education. Darling-Hammond received her B.A. magna cum laude at Yale University in 1973, and an Ed.D., with highest distinction, in urban education at Temple University in 1978.
Timothy P.Shriver, Ph.D. is is the Chairman & CEO of Special Olympics. Timothy has worked with world leaders such as Nelson Mandela, Bill Clinton, George W. Bush, Bertie Ahern, Rafiq Hariri, Thabo Mbeki, Julius Nyerere, and Shimon Peres to advance the growth of the Special Olympics mission and vision. Before joining Special Olympics in 1995, Shriver was and remains a leading educator focusing on the social and emotional factors in learning. He co-founded and currently chairs the Collaborative for Academic, Social, and Emotional Learning (CASEL), the leading research organization in the field of social and emotional learning.
Dr. Diane Ravitch is a research professor of education at New York University and a senior fellow at the Brookings Institution in Washington, D.C. Diane was Assistant Secretary of Education and Counselor to Secretary of Education Lamar Alexander in the administration of President George H.W. Bush. She was responsible for the Office of Educational Research and Improvement in the U.S. Department of Education. As Assistant Secretary, she led the federal effort to promote the creation of voluntary state and national academic standards. She is the author of several books, including The Death and Life of the Great American School System: How Testing and Choice Are Undermining Education (2010).
Gov. Bob Wise - Former West Virginia Gov. Bob Wise is president of the Alliance for Excellent Education (the Alliance), a nonprofit organization that has become a national leader for reforming the nation's high schools so that all students graduate from high school prepared to succeed in college and a career. Led by Gov. Wise since 2005, the Alliance has become a respected advocate for the Common Core State Standards, deeper learning, digital learning, adolescent literacy, and other key education policy issues. After serving a combined twenty-four years as governor, member of the U.S. House of Representatives, and state legislator, Gov. Wise has become a sought-after speaker and advisor on education issues as well as an advisor to the U.S. Department of Education, White House, and key policymakers in the U.S. Congress. In 2011, Gov. Wise was named to the NonProfit Times's "Power & Influence Top 50," an annual listing of the fifty most influential executives in the nonprofit sector.
Susan Fuhrman is the President of Teachers College, Columbia University, founding Director and Chair of the Management Committee of the Consortium for Policy Research in Education (CPRE), and immediate Past-President of the National Academy of Education. She was Dean of the University of Pennsylvania's Graduate School of Education, and is a former Vice President of the American Educational Research Association, former Trustee of the Carnegie Foundation for the Advancement of Teaching, and a former non-executive Director of Pearson plc. Dr. Fuhrman received her Ph.D in political science and education from Teachers College and Columbia University. Her research interests include accountability in education, intergovernmental relationships, and standards-based reform, and she written widely on education policy and finance. Dr. Fuhrman's work has been recognized by a wide variety of international, national, state, and local organizations.
Gary E. Knell is president and CEO ofthe National Geographic Society, one of the world's largest nonprofit scientific and educational organizations with a monthly worldwide reach of more than 500 million people through its media platforms, products and events. Before joining National Geographic in January 2014, Knell was president and CEO of National Public Radio from 2011 to 2013. Under his leadership, the organization solidified its position in a rapidly changing media environment as Knell leveragedNPR's network of member stations, drove cross-platform journalism and cultural programming, and grew philanthropic and corporate underwriting support. Knell's media career spans nearly three decades, including 22 years at Sesame Workshop, where he was appointedCEO in 2000. Prior to Sesame Workshop, he was managing director of the multimedia publishing company Manager Media International. He also served as senior vice president and general counsel at WNET/Channel 13 in New York.Knell has a J.D. from Loyola University School of Law in Los Angelesand a B.A. in political science from UCLA.
Freeman Hrabowski III has served as President of UMBC (The University of Maryland, Baltimore County) since 1992. He chaired the National Academies' committee that produced the recent report, Expanding Underrepresented Minority Participation: America's Science and Technology Talent at the Crossroads. He also was recently named by President Obama to chair the newly created President's Advisory Commission on Educational Excellence for African Americans. In 2008, he was named one of America's Best Leaders by U.S. News & World Report, which ranked UMBC the nation's #1 "Up and Coming" university the past four years (2009-12). During this period, U.S. News also consistently ranked UMBC among the nation's leading institutions for "Best Undergraduate Teaching" – tied in 2012 with Duke, Cal-Berkeley, the University of Chicago, and Notre Dame. TIME magazine named him one of America's 10 Best College Presidents in 2009, and one of the "100 Most Influential People in the World" in 2012.
Brian Lewis is the chief executive officer of The International Society for Technology in Education (ISTE) Brian joined ISTE in 2012 following a 25-year career in both the public and private sectors. He served as the chief strategy officer and interim CEO for the National Board for Professional Teaching Standards (NBPTS), as executive director of the California Association of School Business Officials (CASBO), as assistant executive director for the California School Boards Association (CSBA), as director of governmental relations for the San Diego County Office of Education and the California County Superintendents Educational Services Association (CCSESA), and as senior legislative advocate for CSBA. He also has served as an elected school board member for the Dry Creek Joint Elementary School District in Roseville, California, USA.
Dr. Mark Ginsberg is dean of the College of Education and Human Development at George Mason University. Dr. Ginsberg's career spans a 30-year period as a professor, and as a skilled administrator. Dr. Ginsberg served as the executive director of the National Association for the Education of Young Children (NAEYC) from January 1999 until July 2010. NAEYC is the nation's largest professional association dedicated to improving the quality and accessibility of early care and education programs for children from birth through age eight. Dr. Ginsberg has published extensively in the areas of education, human development, and human services. He has lectured and presented at over 200 conferences, seminars, and other educational meetings and professional development events both within the United States and internationally. He is president-elect of the International Step by Step Association, a nongovernmental organization of 30 education-focused NGOs in Eastern Europe and Central Asia.
Gail Connelly is Executive Director of the National Association of Elementary School Principals (NAESP) in Alexandria, Virginia, serving 28,000 K-8 principals and 35 million students in the United States of America and other affiliates worldwide. Gail has also served as a strategic planning, management, and fundraising consultant for several national and state education organizations, including the National PTA.
Sir Ken Robinson, Ph.D. is an internationally recognized leader in the development of creativity, innovation and human resources in education and in business. He is also one of the world's leading speakers on these topics, with a profound impact on audiences everywhere. The videos of his famous 2006 and 2010 talks to the prestigious TED Conference have been viewed more than 25 million times and seen by an estimated 250 million people in over 150 countries. His 2006 talk is the most viewed in TED's history. In 2011 he was listed as "one of the world's elite thinkers on creativity and innovation" by Fast Company magazine, and was ranked among the Thinkers50 list of the world's top business thought leaders. Sir Ken works with governments and educations systems in Europe, Asia and the USA, with international agencies, Fortune 500 companies and some of the world's leading cultural organizations.
Larry Kramer is president of The William and Flora Hewlett Foundation in Menlo Park, California. Before joining the Foundation, Mr. Kramer served from 2004 to 2012 as Richard E. Lang Professor of Law and Dean of Stanford Law School. During his tenure, he spearheaded significant educational reforms, pioneering a new model of multidisciplinary legal studies, enlarging the clinical education program, revamping to foster a public service ethos, and developing the international law program to support a growing emphasis on globalization in legal practice. His teaching and scholarly interests include American legal history, constitutional law, federalism, separation of powers, the federal courts, conflict of laws, and civil procedure. At the start of his career, Mr. Kramer served as law clerk to U.S. Court of Appeals Judge Henry J. Friendly of the Second Circuit and U.S. Supreme Court Justice William J. Brennan Jr. Mr. Kramer is a fellow of the American Academy of Arts and Sciences and a member of the American Philosophical Society and the American Law Institute. He serves on the board of directors of Equal Justice Works, a nonprofit organization that helps advance public interest law, and the ClimateWorks Foundation. Mr. Kramer received an A.B. in Psychology and Religious Studies from Brown University, graduating magna cum laude in 1980, and a J.D. from the University of Chicago Law School, magna cum laude, in 1984. He is the author of numerous articles and books, including The People Themselves: Popular Constitutionalism and Judicial Review.
Liza McFadden has been President and CEO of the Barbara Bush Foundation for Family Literacy since August 2011. Twenty-five years ago, Mrs. Barbara Bush launched the Barbara Bush Foundation for Family Literacy. Then First Lady, she started the nonprofit with a goal to improve the lives of Americans through learning. Driven by her passion for reading, she set out to raise awareness about the importance of family literacy, in other words, giving children and their parents the opportunity to learn and achieve together. Liza is known as a leader with an entrepreneurial mind, who has more than 20 years of success in designing strategy to achieve vision. She is best described as a mom and a bibliophile, with stalwart resolve to eradicate illiteracy. Currently, her overriding focus has been transitioning the Barbara Bush Foundation from a donor-advised fund to a public charity, committed to engaging the public in understanding societal impacts of low literacy.
Jamie P. Merisot is is president and CEO of Lumina Foundation, the nation's largest private foundation committed solely to enrolling and graduating more students from college. Under his leadership, Lumina employs a strategic, outcomes-based approach in pursuing the Foundation's mission of expanding college access and success particularly among low-income, minority and other historically underrepresented populations. Lumina's goal is to ensure that, by 2025, 60 percent of Americans hold high quality degrees, certificates and other credentials-up from the current level of less than 40 percent. Before joining Lumina in 2008, Merisotis founded and served 15 years as president of the Washington, D.C.-based Institute for Higher Education Policy, one of the world's premier education research and policy centers. Merisotis also helped create the Corporation for National and Community Service (AmeriCorps), and serves on numerous national and international boards of directors, including Bates College in Maine, Anatolia College in Greece, the Central Indiana Corporate Partnership, and The Children's Museum of Indianapolis.
Neil Nicoll is president and CEO of YMCA of the USA. He is the 13th person to lead the YMCA movement in the United States. He joined Y-USA following 14 years as president and CEO of the YMCA of Greater Seattle. He previously was the president and CEO of the YMCA of Greater Worcester (Mass.) for 12 years. The nations 2700 YMCAs respond to critical social needs by drawing on their collective strength as one of the nation's largest not-for-profit community service organizations. Today's YMCAs serve 10,000 communities and 22 million children and adults, through 250,000 staff and 600,000 volunteers. Neil currently
Hilary Pennington is vice president of the Ford Foundation's Education, Creativity and Free Expression program. She leads the foundation's work on school reform in the United States and higher education around the world, next-generation media policy and journalism, and support for arts and culture. She also oversees the foundation's regional programming in four offices based in Africa and the Middle East. Prior to joining Ford, Hilary was Director of Education, Postsecondary Success & Special Initiatives at the Bill and Melinda Gates Foundation. She also served on President Bill Clinton's transition team and as co-chair of his administration's presidential advisory committee on technology.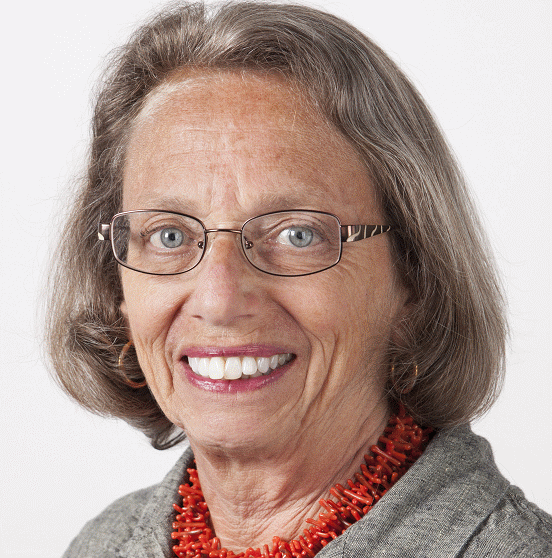 Judy Seltz is Executive Director of ASCD. She formerly served as the Chief Officer of Constituent Services and the Deputy Executive Director. In that capacity she directed the association's work with its affiliates and other constituent groups in the United States and across the globe, public policy, governance, and the whole child. In the mid-1990s, she served as an ASCD regional director, working with various constituent groups. Seltz rejoined the association's staff in 2004.In the intervening years, Seltz served as associate executive director for planning and communications at the American Association for School Administrators. She also worked with International Schools Services in Princeton, N.J., where she supported American international schools overseas, coordinating and directing strategic planning, professional development, and school board training. Additionally, Seltz spent eight years with the school board of Alexandria City (Va.) Public Schools as a member and chair. She also served as the managing editor of Education of the Handicapped Law Report and The Special Educator. Seltz earned her bachelor's degree from Brandeis University, her Master of Education from Harvard University Graduate School of Education, and her J.D. from George Mason University School of Law.
Rebekah Levin is the Director of Evaluation and Learning for the Robert R. McCormick Foundation, guiding the Foundation in evaluating the impact of its philanthropic giving and its involvement in community issues. She is working both with the Foundation's grantmaking programs, and also with the parks, gardens, and museums at Cantigny Park. Rebekah joined the Foundation from the University of Illinois at Chicago, where she was Research Associate Professor in the College of Education, designing and implementing evaluations for foundations and nonprofits and teaching evaluation and research methods. Prior to UIC, Rebekah was with the Center for Impact Research in Chicago for 10 years, serving as its Executive Director from 2001 to 2006. Rebekah earned her MA and Ph.D. in Social Service Administration from the University of Chicago. Her bachelor's degree is from Oberlin College in Oberlin, Ohio.
Jay Mathews is an author and education columnist with the Washington Post. Educated at Harvard, Mathews has won the Education Writers Association National Education Reporting Award and the Benjamin Fine Award for Outstanding Education Reporting, as well as the Eugene Meyer Award, The Washington Post's top honor for distinguished service to the newspaper. His rating system for U.S. high schools, the Challenge Index, appears every year in Newsweek and the Post. It has been cited in hundreds of newspapers and magazines since 1998 and is often the most-visited feature on the Newsweek.com Web site. His most successful book is his most recent, "Work Hard. Be Nice - How Two Inspired Teachers Created the Most Promising Schools in America." The story of how KIPP school founders Dave Levin and Mike Feinberg raised the achievement of impoverished students to new heights was a New York Times bestseller in 2009.
Carolyn Miles is President& Chief Executive Officer of Save the Children. Save the Children is the leading independentorganization inspiring breakthroughs in how the world treats children, achieving immediate and lasting change in their lives. The global Save the Children movement currently serves over 140 million children in the US and in 120 countries. Carolyn joined the organization in 1998, was COO from 2004-2011, and became President and CEO in September 2011. During her senior leadership tenure, the organization has more than doubled the number of children it reaches with nutrition, health, education and other programs. Resources have gone from $250m to almost $700m with 89% spent on programs for children. Carolyn has focused on hunger, learning outcomes, and ending preventable child deaths as her signature issues.
Marie Groark is the Executive Director of the Get Schooled Foundation. Get Schooled inspires young Americans to get engaged in their education and connects with them using the tools, motivation and recognition they need to succeed. Get Schooled has engaged with more than a million young people since its launch in fall 2010 and has had a meaningful impact on critical indicators like school attendance and FAFSA completion rates. Before joining Get Schooled, Ms. Groark served as a Senior Program Officer with the Bill & Melinda Gates Foundation, leading its efforts to improve educational outcomes through advocacy and communication work. In that position, she worked closely with media, government and non-profit partners to shine the spotlight on America's drop out crisis. She began her career as a social studies teacher at John F. Kennedy High School in the Bronx. She has a B.A. from New York University, a Master's in Teaching from Teacher's College at Columbia University and a Masters of Public Policy from Harvard University's Kennedy School of Government.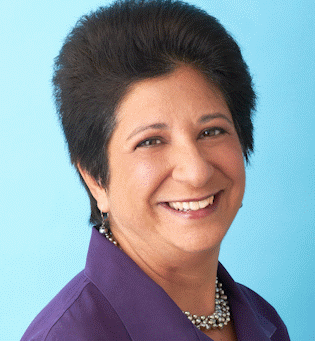 Rosemarie T. Truglio, Ph.D. is the Senior Vice President of Curriculum and Content at Sesame Workshop. Dr. Truglio is responsible for the development of the interdisciplinary curriculum on which Sesame Street is based and oversees content development across platforms (e.g., television, publishing, toys, home video, and theme park activities). Previously, Dr. Truglio managed an interdisciplinary global content team responsible for all global co-productions and content development across all media platforms, including digital media. From 1997 to 2013, she oversaw all educational research pertaining to program development, the results of which informed both the production and creative decisions for how to enhance the entertaining and educational components of linear and interactive content. Before joining Sesame Workshop in 1997, she was an Assistant Professor of Communication and Education at Teachers College, Columbia University.
Dennis Van Roekel is past president of the 3.2 million-member National Education Association. He earned a Bachelor of Arts degree from the University of Iowa in Iowa City and a master's degree in math education from Northern Arizona University in Flagstaff. He taught math for more than 20 years at Paradise Valley High School in Phoenix, Arizona. He has held key positions in all levels of the teachers union, including Paradise Valley Education Association President, Arizona Education Association President, and served two terms as NEA Secretary-Treasurer, and NEA Vice President. He was elected NEA President by the 2008NEA Representative Assembly, succeeding Reg Weaver in that position.
Anthony Rebora is the managing editor of Education Week Teacher. In this position, he oversees development and aggregation of content targeted to leading classroom professionals. He is also responsible for expanding and managing interactive-community features for teachers. Under his leadership, Teacher has grown into an influential multi-platform service devoted to building professional dialogue among K-12 educators and bringing greater exposure to teachers' perspectives and concerns. Rebora holds degrees from Indiana University and Georgetown University.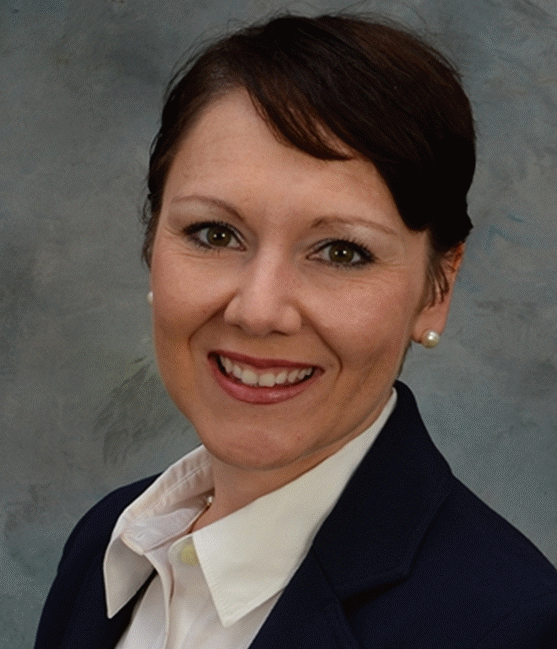 Kelly Coash-Johnson is executive director of the American Association of School Personnel Administrators (AASPA). As a leader among the nation's school personnel administrators AASPA serves and represents more than 1700 school administrators and school professional. Kelly has over 15 years of experience in educational association work. She holds a B.A. in Political Science and a Masters of Educational Administration from the University of Nebraska at Lincoln.
Sharon Lynn Kagan is the Virginia and Leonard Marx Professor of Early Childhood and Family Policy, Co-Director of the National Center for Children and Families at Teachers College, Columbia University, and Professor Adjunct at Yale University's Child Study Center. Scholar, pioneer, leader, and advocate, Dr. Kagan has helped shape early childhood practice and policies in the United States and in countries throughout the world. Dr. Kagan was made a Fellow of the American Educational Research Association (AERA) in 2010, and she was inducted into the National Academy of Education in 2012. She is Past President of both the National Association for the Education of Young Children and Family Support America. Dr. Kagan is the only woman in the history of American Education to receive its three most prestigious awards: the 2004 Distinguished Service Award from the Council of Chief State School Officers (CCSSO), the 2005 James Bryant Conant Award for Lifetime Service to Education from the Education Commission of the States (ECS), and the Harold W. McGraw, Jr. Prize in Education.
Daniel Domenech is executive director of the American Association of School Administrators (AASA). A native of Cuba who moved to the U.S. at the age of nine, Domenech has more than 36 years of experience in public education. Prior to joining AASA, Domenech served as senior vice president of the Urban Advisory Resource for McGraw-Hill Education and served for six years as superintendent of the Fairfax County, Virginia.
Otha Thornton is president of National PTA . Previously, Thornton served on National PTA's Board of Directors, Legislative Committee, Membership Committee, and Executive Search Committee. During his time with Georgia PTA, Otha served on the Board of Directors as legislative chair and as an Advisory Group member for Georgia's Partnership for Excellence in Education. Thornton also served Maryland PTA as nominating leader, board development committee chairman, and as a member of Anne Arundel County's Superintendent High Performing High School Task Force. In addition, he was appointed by the governor of Maryland to serve on a Maryland Education Task Force.
Nancy Carlsson-Paige is a professor of early childhood education at Lesley University where she has taught teachers for more than 30 years, and was a founder of the University's Center for Peaceable Schools. Her most recent book is called Taking Back Childhood: A Proven Roadmap for Raising Confident, Creative, Compassionate Kids. Nancy is an advocate for policies and practices that promote children's well being and encourage skills and attitudes that further peace and nonviolence. Paige is also the mother of education advocate and actor Matt Damon and honorary co-chair of the Academy of Education Arts and Sciences.
Nelson Davis has been a broadcast media executive for over 30 years. His positions have included, Programming Executive for NBC Television Network; Executive Producer for Name That Tune and the Jeopardy pilot for Merv Griffin. .At NBC for 4 years, he moved from Broadcast Standards on the Tonight Show with Johnny Carson to Director of Daytime Programming for the network. As president of Nelson Davis Television Productions he received numerous honors including four Emmy Awards. For the past eleven years Davis has served on the board of the Academy of Television Arts & Sciences Foundation. Nelson is a special advisor to the Academy of Education Arts and Sciences on the best practices of managing a national awards program.
Rhian Evans Allvin is the Executive Director of NAEYC. Before joining NAEYC, Evans Allvin was a guiding force in Arizona's early childhood movement for more than 15 years. In 2006 she co-wrote the citizen's ballot initiative that created First Things First (FTF), which set aside Arizona's tobacco tax monies for children birth to five and created a state agency whose purpose is to ensure all Arizona children start kindergarten prepared to be successful in school and in life. Then-governor Janet Napolitano appointed her to FTF's state board, where she served for four years before resigning to become the organization's chief executive officer (CEO). Rhian has authored a number of white papers, articles, policy briefs, and reports on various topics. She coauthored a report on the state of early care and education in Arizona, Building Our Foundation: Assessing Early Care and Education in Arizona, for the Arizona Community Foundation. She has given numerous presentations to diverse local and national audiences. Rhian holds a bachelor's degree from Northern Arizona University and a master's degree in business administration from Arizona State University. She is married to Paul Allvin, and they live in Falls Church, Virginia, with their three young children.
Andrew J. Rotherham is a co-founder and partner at Bellwether Education, a non-profit organization working to improve educational outcomes for low-income students, and he writes the blog Eduwonk. Rotherham previously served as Special Assistant to the President for Domestic Policy during the Clinton administration and is a former member of the Virginia Board of Education. Rotherham is on the board of directors for the Indianapolis Mind Trust, is Vice Chair of the Curry School of Education Foundation at the University of Virginia, and serves on the Visiting Committee for the Harvard Graduate School of Education. He also writes the weekly "School of Thought" column for TIME.com as well as the blog Eduwonk.com and is the co-publisher of "Education Insider" a federal policy research tool produced by Whiteboard Advisors.
Betsy Landers is past president of the National Parent Teachers Associaton (NPTA) . Her role in National PTA also included chairing the National PTA Advisory Board, the National Council of States, the Strategic Plan Committee, the Resource Development Committee, and the Finance Committee. Landers has been actively involved in negotiating new partnerships and alliances for the association to increase PTA's role in serving diverse families. As Tennessee PTA State President, Landers led that organization in working with the State Board of Education and several legislators to write what would become the Parent Involvement Act. This Tennessee law mandates that all school districts in the state have a written parent involvement policy. In 2004, she was honored with the Shelby County Schools Board of Education Community Service Award and in 2002, was named one of the "50 Women Who Make a Difference" by Memphis Women's Magazine.
Jon Bergmann is considered one of the pioneers in the Flipped Class Movement -- in fact, he co-wrote the book on the Flipped Classroom, available from ISTE Press in June 2012. Bergmann believes educators should ask one guiding question: What is best for my students in my classroom? To the best of his abilities he has done this in his two-plus decades as a high school science teacher. He received the Presidential Award for Excellence for Math and Science Teaching in 2002 and was named Semi-Finalist for Colorado Teacher of the Year in 2010. He blogs at flipped-learning.com. He is the Lead Technology Facilitator for the Joseph Sears School in Kenilworth, Illinois.
JoAnne Bartoletti is executive director of the National Association of Secondary School Principals. Bartoletti has served as executive director of NJPSA since 1991, during which time she revolutionized the product, service, and professional development offerings for the organization's 7,400 member administrators and raised the profile of NJ administrators in public policy circles. During her tenure, Bartoletti partnered with the state department of education on a nontraditional principal certification program that greatly expanded the pool of competent school leaders by enabling professionals with advanced degrees in areas other than education to become principals. She is a recognized and often-consulted authority in education policy in New Jersey. Prior to her tenure at NJPSA, Bartoletti served as assistant principal and principal at West Windsor-Plainsboro (NJ) High School, which was ranked as one of the top 10 schools in New Jersey in 1989.
Dan Pink has written five provocative best selling books including A Whole New Mind: Why Right-Brainers Will Rule the Future which charts the rise of right-brain thinking in modern economies and describes the six abilities individuals and organizations must master in an outsourced, automated age. A Whole New Mind is a long-running New York Times bestseller that has been translated into 24 languages. Dan served in the White House from 1995 to 1997 as chief speechwriter to Vice President Al Gore. He also worked as an aide to U.S. Labor Secretary Robert Reich.He received a BA from Northwestern University, where he was elected to Phi Beta Kappa, and a JD from Yale Law School.
Randi Weingraten is president of the 1.5 million-member American Federation of Teachers, AFL-CIO, which represents teachers; paraprofessionals and school-related personnel; higher education faculty and staff; nurses and other healthcare professionals; local, state and federal government employees; and early childhood educators. The AFT champions fairness; democracy; economic opportunity; and high-quality public education, healthcare and public services for students, their families and communities. The AFT and its members advance these principles through community engagement, organizing, collective bargaining and political activism, and especially through members' work.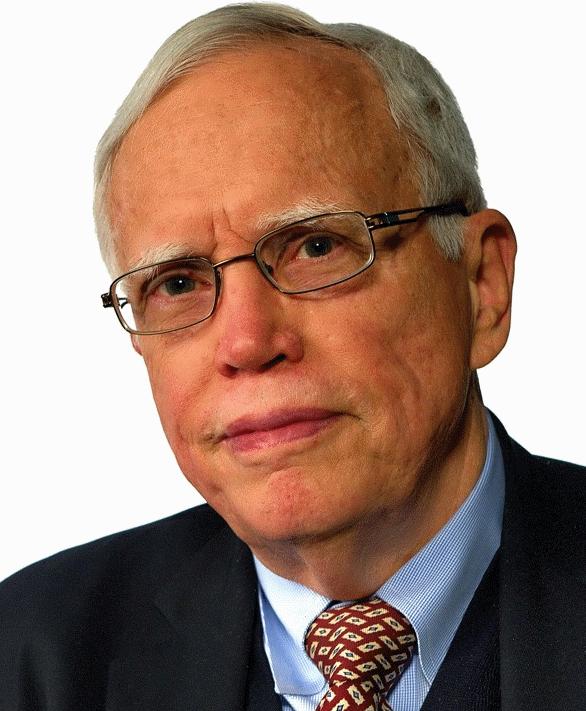 James J. Heckman is the Henry Schultz Distinguished Service Professor of Economics at the University of Chicago, where he has served since 1973. In 2000, he was awardedthe Nobel Memorial Prize. Heckman directs the Economic Research Center, the Center for the Economics of Human Development at the University of Chicago in the Division of Social Sciences, and the Center for Social Program Evaluation at the Harris School for Public Policy. He is Professor of Law at the University of Chicago School of Law, Senior Research Fellow at the American Bar Foundation, and Research Fellow at the Institute for Fiscal Studies. He is also Director of the Human Capital and Economic Opportunity Global Working Group, a research program funded by the Institute for New Economic Thinking and supported by the Becker Friedman Institute for Research in Economics. Heckman received his B.A. in mathematics from Colorado College in 1965 and his Ph.D. in economics from Princeton University in 1971.
Caroline Hendrie is the executive director of the Education Writers Association, the national professional organization for members of the news media who specialize in education. She oversees strategy, operations and programming, in support of the nonprofit organization's mission to expand the quantity and quality of education coverage through relevant training, support, resources and recognition. A graduate of Wesleyan University, Ms. Hendrie was herself an education journalist for more than two decades. She ended her career in daily and weekly newspapers in 2010 as managing editor of Education Week, where she had held various writing and editing positions since 1996. As a reporter, she covered national policy areas including urban education, school reform, philanthropy and legal affairs, and won various reporting awards from state and national organizations.
Pam Iorio is president and chief executive officer of Big Brothers Big Sisters of America. She is the former two-term Mayor of Tampa, Florida (2003-2011). Author of STRAIGHTFORWARD: Ways to Live and Lead, Iroio is a frequent speaker who delivers an inspiring and empowering message about straightforward leadership – the importance of leading oneself well in order to effectively lead others. She has also been a regular contributor, writing a biweekly history column for The Tampa Tribune called, "Our Journey." As mayor of the nation's 54th largest city, Iorio brought a professional, business-like culture to the city focused on measurable results. Her tenure was marked by a revitalized downtown, massive investments in infrastructure, economic redevelopment through Community Redevelopment Areas, commitment to the arts, emphasis on neighborhood improvements, unprecedented reduction in crime and fiscal soundness -- with financial reserves tripling even during a recession. Iorio has a proven commitment to mentoring. As part of her Mayor's Mentoring Program, she partnered with Big Brothers Big Sisters and offered employees paid time off to mentor children. She left office in 2011 with an 87 percent approval rating.
Thomas Armstrong, Ph.D. is the Executive Director of the American Institute for Learning and Human Development and an award-winning author and speaker who has been an educator for the past forty-one years. He is the author of fifteen books which have been translated into twenty-six languages. They include: Multiple Intelligences in the Classroom, In Their Own Way, 7 Kinds of Smart, The Myth of the A.D.D. Child and The Power of Neurodiversity: Unleashing the Advantages of Your Differently Wired Brain. He has written for Ladies Home Journal, Family Circle, and Parenting, and articles featuring his work have appeared in the New York Times, the Wall Street Journal, the Washington Post, USA Today, and Good Housekeeping. He has given nearly one thousand workshops, keynotes, and lectures in forty-four states and twenty-three countries over the past twenty-eight years.
Mignon Fogarty is the Donald W. Reynolds Chair of Media Entrepreneurship in the Reynolds School of Journalism and Advanced Media Studies at the University of Nevada, Reno. Mignon is the author of the New York Times best-seller Grammar Girl's Quick and Dirty Tips for Better Writing and six other books on writing. She is the founder of the Quick and Dirty Tips podcast network and the Grammar Girl website (one of Writer's Digest's 101 Best Websites for Writers in 2012, 2013, and 2014), and the creator and host of the Grammar Girl podcast (Best Education Podcast in the 2012 and 2013 Podcast Awards). She appeared as a guest on the Oprah Winfrey Show and has been featured in the New York Times, Business Week, the Washington Post, USA Today, CNN.com, and more.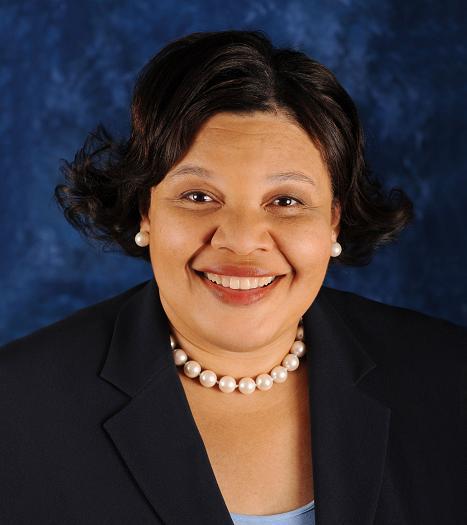 Princess R. Moss, is secretary-treasurer of the National Education Association, the nation's largest professional organization. She ranks third among NEA's leadership team, with primary responsibility for managing the Association's multimillion dollar budget. A champion of children and public education at the local, state, and national levels, Moss distinguished herself with two terms on the NEA Executive Committee, where she served on the Elementary and Secondary Education (ESEA) Advisory Committee, steering the Association's strategy for the law's pending reauthorization, and the Dropout Prevention Advisory Committee, helping develop relevant tools for NEA members. She also served on the Board of Directors for the NEA Health Information Network, a non-profit dedicated to providing school communities with vital and timely information that supports successful learning environments and student achievement.
Dr. George A. Giuliani is the executive director of The National Association of Special Education Teachers, Executive Director of the American Academy of Special Education Professionals, and President of the National Association of Parents with Children in Special Education. Dr. Giuliani earned is a full-time tenured Associate Professor at Hofstra University's School of Education and Allied Human Services in the Department of Counseling, Research, Special Education, and Rehabilitation. He is the Director of the Special Education Program at Hofstra University's Graduate School.

Stephanie Hirsh is executive director of Learning Forward. Learning Forward's more than 10,000 members and 40 state and provincial affiliates are committed to increasing student achievement and educator performance through effective professional learning. Before her appointment as executive director, Hirsh served the association as deputy executive director for 18 years. She began her career as a secondary teacher and later served as a school district administrator in the Richardson (Texas) Independent School District. In 1996 she was elected to the Richardson school board and served for three terms. Today, Hirsh advises governors, legislators, state and local superintendents, foundation leaders, and other policy makers on improving student learning through effective professional learning and school improvement.

Bill Bushaw is the past executive director of the PDK International family of associations, which includes the Future Educators Association® for precollegiate prospective educators; Pi Lambda Theta, a collegiate honor society; and PDK, a prestigious professional association of educators. A retired captain in the U.S. Navy, Bushaw has a wide range of experience in education having served as a teacher, principal, director of the North Central Association (NCA) in Michigan, and as deputy superintendent at the Michigan Department of Education. Bushaw's Ph.D. in education policy is from the University of Michigan. His professional interests center on policy, student assessment, and school accountability.

Michael Redburn is executive director of the American Association of School Personnel Administrators (AASPA). Redburn has 37 years of experience in public education. He has served as a teacher, school principal, curriculum director, human resource administrator, superintendent of schools, university professor in educational leadership, and association director. Redburn holds a B.A. in Education from the University of Northern Colorado, a M.Ed. in Educational Administration from the University of Wyoming, and an Ed.D. in Educational Administration from the University of Kansas.

Ellen Galinsky, President and Co-Founder of Families and Work Institute (FWI) helped establish the field of work and family life while at Bank Street College of Education, where she was on the faculty for twenty-five years. Her more than forty-five books and reports include the best selling Mind in the Making: The Seven Essential Life Skills Every Child Needs, Ask The Children, the now classic The Six Stages of Parenthood and the highly acclaimed Workflex: The Essential Guide to Effective and Flexible Workplaces. She has published over 125 articles in academic journals, books and magazines.
John Merrow "Nobody reports on the treasures and traumas of public education better than John Merrow. He is, quite simply, the leading education journalist in America." ­ Jim Lehrer, former host of PBS NewsHour. John Merrow began his career as an education reporter with National Public Radio in 1974, with the weekly series, "Options in Education." In 1984, he branched out into public television. He served as host of The Merrow Report, an award-winning documentary series, and currently is the Education Correspondent for PBS NewsHour as well as the founder and President of Learning Matters. Merrow's work has taken him from community colleges to kindergarten classrooms, from the front lines of teacher protests to policy debates on Capitol Hill. His varied reporting has continually been on the forefront of education journalism. In the process, he's won countless awards ­ including two Peabody Awards and four CINE Golden Eagles ­ and authored or edited a part of four books.
Stephanie Strow is president of the Washington Association for Middle Level Education (WAMLE). She has taught seventh and eighth grade English/language arts/social studies at Fairhaven Middle School, Bellingham, WA, for the past 12 years. She also serves as a trustee on the National Association for Middle Level Education (AMLE) Strow is a regular presenter at state and national conferences.
W. Steven Barnett is a Board of Governors Professor and Director of the National Institute for Early Education Research (NIEER) at RutgersUniversity. Dr. Barnett is a Fellow of the American Educational Research Association and a member of the National Academy of Education. He advises national governments, international agencies, and foundations of early care and education policy, research, and evaluation. Dr. Barnett is co-editor of the International Journal of Child Care and Education Policy and a member of the Editorial Board of Early Childhood Research Quarterly. He earned his Ph.D. in economics at the University of Michigan, and his research applies economic analysis to issues of early care and education policy and practice.
Nicole Taylor CEO and President of the Thrive Foundation, has twenty years of experience in the Bay Area non-profit community. She has held leadership roles in foundations, youth and education nonprofits, and worked early in her career as a teacher. She comes to Thrive from the East Bay Community Foundation where she served as President and CEO for six years. The foundation is one of the largest sources of philanthropic support for the eastern region of the San Francisco Bay Area, managing charitable funds for individuals, families, corporations, and nonprofit organizations. Under Nicole's leadership, the foundation raised over $340 million and granted over $360 million in grants. Before joining the East Bay Community Foundation in 2007, Nicole was Managing Director of the Haas Center for Public Service at Stanford University. Prior to Stanford she was CEO of College Track, a nonprofit organization working to get underrepresented students successfully through high school and college. And prior to College Track, she was the director of Oakland's Fund for Children and Youth, which at that time distributed over $7 million per year to youth-serving organizations in Oakland, California. Nicole sits on the Board of Directors of the Federal Reserve Bank of San Francisco and of Common Sense Media. She is the recipient of a number of awards, including the Times' "Most Influential Women in Business in the Bay Area," 2011, 2010, and 2000 and the Times' List of "Most Admired CEOS," 2010. She holds a B.A. in Human Biology and an M.A. in Education, both from Stanford University; and an honorary Doctorate of Humane Letters, Holy Names University, 2010.
Michael Rhodes is CEO of FlimClips for Character Education a organization that uses excerpts from popular Hollywood movies as prompts for discussion in classrooms. The program has beem well recieved in school districts from coast to coast as a fun and engaging way to teach the digital generation about character. Prior to forming the Flimclips for Character Education, Michael was a Hollywood television director. He directed the Star Trek: The Next Generation first season episode "Angel One" and several television series, including Fame (a series which featured Graham Jarvis, Dick Miller, Eric Pierpoint, and Madlyn Rhueas regulars at one time or another), China Beach (starring Robert Picardo, Megan Gallagher, Jeff Kober, and Concetta Tomei), and Beverly Hills, 90210. He also directed episodes of the short-lived series This Is the Life, starring Next Generation actor Jonathan Frakes as well as Henry Darrow, Nehemiah Persoff,Brock Peters, Joan Pringle, and Andrew Robinson, and A Year in the Life, a series starring Richard Kiley and Diana Muldaur. His work on China Beachearned him four Emmy Awards and a Humanitas Prize Award.
Gayle C. Manchin is past president of the National Association of State Boards of Education (NASBE and Vice-President of the WV State Board of Education. In addition to her duties as a member of the West Virgina State Board of Education, she served as West Virginia's first lady; a commissioner on the West Virginia Commission for National and Community Service; the chairwoman of the Governor's Healthy Lifestyles Coalition and the West Virginia Citizen's Council on Children and Families; and as co-chair on the Governor's 21st Century Jobs Cabinet and the Intellectual Infrastructure of Vision Shared. She is married to U.S. Senator Joe Manchin former Governor of West Virginia.
Keith R. Krueger (CAE) is CEO of the Consortium for School Networking (CoSN), a national nonprofit organization that serves as the voice of K-12 technology leaders, especially school district CTO's, who use technology strategically to improve teaching and learning. He has extensive background in nonprofit/association management and is particularly interested in using information technologies for education, health and libraries. He received a Masters of Arts in Public Affairs from the Hubert H. Humphrey Institute at the University of Minnesota. He serves on the Advisory Boards for eSchool News, and Scholastic Administr@tor Magazine, GetNetWise and Generation Y. He is a past Board Member for the Organizations Concerned about Rural Education (OCRE) and served for many years as Board Member and Treasurer of the National Committee on Technology in Education & Training (NCTET). He has been honored as an eSchool News IMPACT 30 key national leader in educational technology.
Cheryl Scott Williams is executive director of the Learning First Alliance, a coalition of 16 national K-12 education associations. Cheryl is a nationally recognized leader in education reform and improvement with extensive experience leading nonprofit boards and building successful board/staff relationships. Prior to coming to the Learning First Alliance, she served as a senior consultant at APQC. She was previously Vice President, Strategic Initiatives at Teachscape, a San Francisco based company that designs and delivers online, job-embedded professional development for teachers and principals. In addition, she has served as Vice President, Education at the Corporation for Public Broadcasting (CPB), and she spent 14 years directing the Education Technology Program at the National School Boards Association (NSBA) before joining CPB. Williams is a past president of the International Society for Technology in Education (ISTE), past board chair of the Consortium for School Networking (CoSN), and current board member of the National Coalition for Technology in Education and Training (NCTET). She began her career in education as an English Language Arts teacher in Montgomery County, MD, and Fairfax County, VA. She holds a BA and MA in English and Secondary Education from the University of Maryland, College Park.
Carla Hannaford Ph.D. is a neurophysiologist and educator with experience as a professor of biology at the University of Hawaii and as a counselor for elementary and intermediate school children with learning difficulties. She presents and trains internationally on the neural basis of learning and educational kinesiology. In her bestselling book, Smart Moves: Why Learning Is Not All in Your Head, Dr. Hannaford states that our bodies are very much a part of all our learning, and learning is not an isolated "brain" function. Every nerve and cell is a network contributing to our intelligence and our learning capability. Many educators have found this work quite helpful in improving overall concentration in class.
Hedda Bluestone Sharapan B.S, M.S. is Director of Early Childhood Initiatives at Mr. Rogers' Neighborhood. Hedda, who holds a B.S. in psychology from Carnegie Institute of Technology (now Carnegie Mellon University) and an M.S. in child development from the University of Pittsburgh, came to Family Communications in 1966. She is responsible for communicating Fred Rogers' philosophy in multiple ways: she develops workshops for early childhood educators; works on books, articles, and brochures for parents, families, and professionals; and speaks around the country to educators, parents, and religious, business, and community groups. Her two daughters, she says, "in a very real sense grew up in Mister Rogers' Neighborhood."
John D. Musso is the Executive Director of the Association of School Business Officials International (ASBO). Musso has served for over 30 years in education having previously served as teacher, principal, CFO, and deputy superintendent. Musso is also an accomplished author and presenter on a various issues in education. The Association of School Business Officials International is a professional association that provides programs and services to promote the highest standards of school business management practices, professional growth, and the effective use of educational resources.
Rhonda Clements, Ed.D. is a professor in Physical Education & Sport Pedagogy at Manhattanville College. Dr. Clements received her Doctorate of Education at Teachers College, Columbia University, from the Department of Movement Sciences and Education. Since that time, she has authored or edited 9 books and more than 20 articles in the area of movement, play, and game activities for children and has presented at more than 100 national and international conferences. Dr. Clements was one of eight experts to contribute to Active Start: A Statement of Physical Activity Guidelines for Children Birth to Five Years,which was sponsored by the National Association for Sport and Physical Education. In addition, Dr. Clements is the past president of the American Association for the Child's Right to Play (IPA/USA), and she has also served as a consultant to numerous state education departments, the U.S. Department of Health and Human Services to train Native American Head Start specialists, NAEYC, Sesame Street, Sesame Place, Nick Jr. Family Magazine, the Disney Channel, Crayola Crayons, and Parental Wisdom. She conducted a national survey for Wisk Laundry Detergent aimed at investigating the extent to which children are playing outdoors today.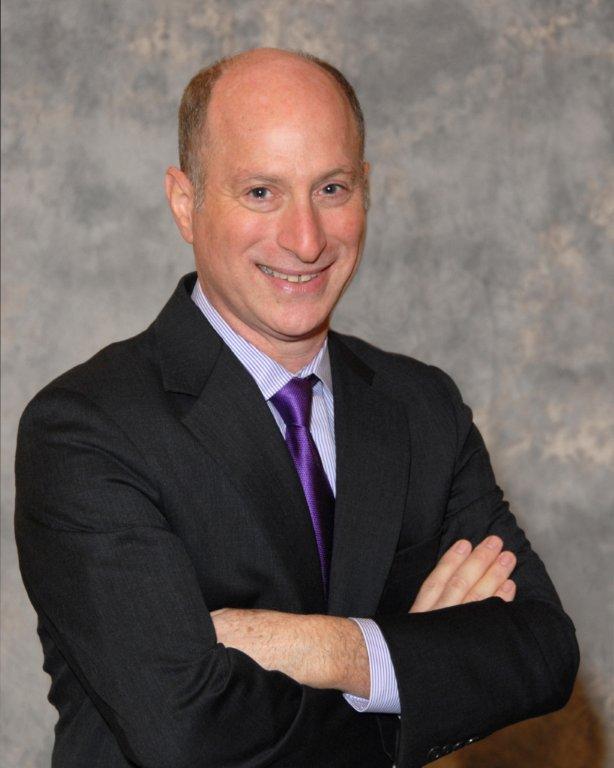 As Executive Director of ZERO TO THREE, Matthew Melmed has significantly expanded the organization's impact in promoting the health and development of infants and toddlers. Mr. Melmed is committed to translating what we know into what we do for America's youngest children.Since 1995 he has guided the considerable growth of the organization's activities in support of professionals, policymakers and parents in their efforts to ensure that every baby has a strong start in life. Under his leadership ZERO TO THREE has launched a number of major programmatic and policy initiatives. Mr. Melmed served for 13 years as Executive Director of the Connecticut Association for Human Services and prior to that was a Managing Attorney for Connecticut Legal Services. He is a Phi Beta Kappa graduate of SUNY Binghamton and received his Juris Doctor degree from SUNY Buffalo.

Tammy Tai is the Chief Program Officer at MENTOR: The National Mentoring Partnership which is the lead champion for expanding the quantity and quality of youth mentoring in the United States. In this role, Tammy is responsible for: providing support to a network of affiliate Mentoring Partnerships. Tammy has a BA in Sociology from Harvard University and an MBA from the Heller School for Social Policy and Management at Brandeis University. Raised in New York by immigrant parents from Jamaica, Tammy currently lives in Dorchester with her husband, a nonprofit executive director and their three children.

Rebecca Sipos is the President and CEO of Character.org. She joined the organization in February of 2007 and has served in the roles of Chief Operating Officer and Director of Communications. She coordinates the National Forum on Character Education and directs various writing projects. Prior to starting at Character.org, Becky, a reading specialist, taught English and journalism for more than 30 years. At her last school, she directed various character education programs that led her school to recognition as a National School of Character finalist. She also has worked as a news reporter, freelance writer and editor. Becky has received numerous awards, including Teacher of the Year, Thomas Jefferson Award for Lifetime Achievement, and the Journalism Education Association's Medal of Merit. Becky holds a master's degree from the University of Nebraska at Omaha, as well as a bachelor degree in English from Drake University. She serves on the advisory board of the Center for Scholastic Journalism at Kent State University. She is married to Larry Sipos, and they have two grown children and four grandchildren.
Dennis J. Randolph, EFM is the Executive Director of the National School Plant Management Association. The association's mission is: "Excellence in Education through Professional Facility Management." Randolph has involved himself in non-profit educational organizations over the past 25 years serving as past president of the Washington Association of Maintenance and Operations Administrators and the National School Plant Management Association. In his current position with Roseburg Public Schools, he serves as the Physical Plant Manager. Randolph has spent the last 27 years in facility management. His personal and professional belief is that quality facilities promote quality learning for students and the learning community.
Jackee Duvall is the president of the Oregon Parent Teachers Association (PTA). Oregon PTA is the largest network of parents in the state, and they work at the local, state and national levels to support and improve Oregon schools. For over 100 years, Oregon PTA has partnered with educators to be a powerful voice for children, an important resource for parents and a strong advocate for public education. Oregon PTA consists of 9 regions, 4 councils, approximately 240 local PTAs, with a total of more than 23,000 members statewide.
Linda Geigle is the Executive Director of the National Association for Family Child Care. Previously, she was the Executive Director of Children First, Inc. in Salt Lake City, Utah as well as a family child care provider. Linda is also a past president, treasurer, and secretary of the National Association for Family Child Care. She also held the positions of president and secretary of the Professional Family Child Care Association of Utah.
Deborah Adam Dixon, MA,CCC-SLP. The school setting has been the focus of Deborah's career, as she has worked as a practitioner, administrator, state consultant, and state compliance monitor in Pennsylvania. She also served as a member of ASHA's Legislative Council, the Council on Academic Accreditation (CAA) and on various ASHA committees before joining the ASHA staff as the Director of School Services.
Yasmina Vinci is the Executive Director of the National Head Start Association that represents more than one million children, 200,000 staff and 2,600 Head Start programs in the United States. She was a center director, policy maker in state government, funder and received her masters at Harvard with a focus on leading large scale change.
Isis Artze-Vega, Ed.D. is Associate Director of the Center for the Advancement of Teaching at Florida International University, where she works with faculty and graduate students to promote learning-centered teaching practices. Prior to joining FIU, she taught English Composition at the University of Miami.
Rae Adams is the Director of National University Professional Teaching & Leadership Development Center, La Jolla, CA. Previously she was a Teacher Performance Assessment Scorer--edTPA at Pearson North America; Contractual Consultant, Assessor, Standards Setter/Benchmarker, Facilitator, Grant Coordinator at National Board for Professional Teaching Standards, and On-Line Project Manager and NBCT Network Leader at San Diego County Office of Education.
Justin Jakovac is the Director of National Council for History Education, Director of Outreach and Technology at National Council for History Education Project, and Manager at National Council for History Education.
Marty Abbott is currently the Executive Director of the American Council on the Teaching of Foreign Languages (ACTFL). Prior to this, Marty served in the Fairfax County Public Schools as a language teacher, foreign language coordinator, and Director of High School Instruction. She has served on national committees to develop student standards, beginning teacher standards, and performance assessments in foreign languages. She was President of the American Council on the Teaching of Foreign Languages in 2003. Marty also was co-chair of the national public awareness campaign 2005: The Year of Languages and now heads up the Lead with Languages national effort.
Dr. Bill East is Executive Director of the National Association of State Directors of Special Education (NASDSE) located in Alexandria, Virginia. NASDSE supports state education agencies and State Directors of Special Education in the 50 states and federal jurisdictions to improve outcomes for students with disabilities and their families. Bill has also served as a teacher and mental health professional.
Dan Cardinali is president of Communities In Schools, Inc., the nation's largest dropout prevention organization, with operations in 27 states and the District of Columbia. Established in 1977, Communities In Schools serves more than 1.25 million of America's most disenfranchised students each year. Under Cardinali's leadership, the organization has developed and embraced an evidence-based model of integrated student service provision and has launched a national growth strategy to increase the organization's impact on improving public education. Cardinali is a 2007 Annie E. Casey Children and Families Fellow. He also currently serves as a trustee for America's Promise, and as chairman of the board of directors of Peace First. Cardinali is a board member of The Harwood Institute of Public Innovation and Child Trends. In May 2011 Dan Cardinali was appointed by President Barack Obama to the Presidential Advisory Commission on Educational Excellence for Hispanics. Trained as a community organizer in Guadalajara, Mexico, Cardinali served on a team organizing a "squatter" community of 120,000 to secure land rights, running water and public education. Cardinali holds a bachelor's degree in international relations from Georgetown University School of Foreign Service and a master's degree in philosophy from Fordham University.
Barnett Berry is CEO, Center for Teaching Quality. Barnett has taught in an urban high school, worked as a social scientist at the RAND Corporation, led policy initiatives at a state education agency, and served as a professor of education. He has authored numerous academic publications and articles for the popular education press. He frequently serves in an advisory capacity to organizations committed to teaching quality, equity, and social justice in America's schools. He loves working with teachers and helping to create opportunities for them to lead the transformation of their profession. He coauthored TEACHING 2030: What We Must Do for Our Students and our Public Schools (Teachers College Press, 2011) with eleven accomplished teachers. His most recent book, written with Ann Byrd and Alan Wieder, is Teacherpreneurs: Innovative Teachers Who Lead but Don't Leave (Jossey-Bass, 2013).
John Hill has served as a middle school mathematics teacher, middle and high school principal, assistant superintendent, and superintendent. His primary interests are those issues which impact rural schools and the role of instructional leaders at the district and building levels. He is also involved in the Purdue Educational Leadership Initiative for Small and Rural Schools and the Woodrow Wilson Fellowship program.
James H. Wendorf is executive director of the National Center for Learning Disabilities (NCLD), which is committed to improving the lives of all people with learning difficulties and disabilities. He leads NCLD's strategic initiatives to empower parents, enable young adults, transform schools and create policy and advocacy impact. For the past three decades, Jim has worked in the not-for-profit sector to build national and international partnerships supporting children's learning and literacy. Prior to joining NCLD in 1999, he served as vice president and chief operating officer of Reading Is Fundamental, Inc., the nation's largest nonprofit children's literacy organization, based in Washington, D.C. Jim currently serves on the advisory board of the National Center on Educational Outcomes (University of Minnesota), the National Association for the Education of African American Children with Learning Disabilities, the Education Policy and Leadership Center (Southern Methodist University) and previously with a variety of civic and education organizations. He served as vice chair of the Congressionally authorized Advisory Commission on Accessible Instructional Materials in Postsecondary Education for Students with Disabilities. Jim is frequently called upon by the news media to comment on policies and programs affecting individuals who struggle to read and learn. He earned a B.A. degree from Yale College, and graduate degrees in English Language and Literature from the University of Cambridge and Cornell University.
Kari Arfstrom Flipped Learning Network (FLN) executive director Kari M. Arfstrom has over two decades of experience with K-12 education membership organizations (CoSN, NYLC, AESA and AASA). Prior to that, she worked for the U. S. House of Representatives. She is a current board member for the Rural School and Community Trust and a former board member for the National Coalition for Technology in Education and Training (NCTET), the Education and Libraries Network Coalition (EdLiNC), and the Organizations Concerned about Rural Education (OCRE). Dr. Arfstrom has a degree in English and licensure in secondary education from Augsburg College in Minneapolis and is a former language arts teacher in Minnesota. Her Master's degree is in Library and Information Science from the Catholic University in Washington, DC. Her Ph.D., from George Mason University in Fairfax, VA, is in Educational Leadership and Policy.
Sharon Darling is President & Founder, National Center for Families Learning. NCFL is internationally recognized as the leader in the field of family literacy and family engagement and is well known for placing family literacy-parents and children learning together-on the agenda for social change in states and communities nationwide. Darling is a frequent advisor on education issues to governors, policymakers, business leaders, and philanthropists throughout the nation. She serves on numerous national and international boards and was featured on A&E's Biography series for her innovative approach to the education of families in poverty. Darling is the author of numerous articles and publications. The many awards she has received include the National Humanities Medal, the Albert Schweitzer Prize, and the Harold W. McGraw award.
Glenda Bean is executive director of the Southern Early Childhood Association(SECA). Since 1948 the Southern Early Childhood Association has brought together preschool, kindergarten, and primary teachers and administrators, care givers, program directors, and individuals working with and for families, to promote quality care and education for young children. Over 20,000 individuals working in every aspect of child care and early childhood belong to SECA. They share ideas in local, state, and regional meetings, in professional development institutes, and through the association's resources.
Paula A. Cordeiro is the Dean of the School of Leadership and Education Sciences (SOLES) at the University of San Diego. Previously Dr. Cordeiro was the Coordinator of the masters and doctoral programs in Educational Leadership at The University of Connecticut. Cordeiro is a former teacher, principal and school head in international schools in Venezuela and Spain. In 2007 Paula was appointed to the board of The James Irvine Foundation in San Francisco and also serves on the Education Advisory Board of the Stuart Foundation. In 2009 she was elected to the board of the American Association of Colleges of Teacher Education (AACTE). Dr. Cordeiro is a past president of the University Council for Educational Administration (UCEA), and in 1998 was awarded a fellowship by the Commonwealth Council for Educational Administration and Management (FCCEAM). She is a former member of the California Commission on Teacher Credentialing, past President of the San Diego Council on Literacy, a founding member of the Academy of International School Heads, and a board member of the International Council for the Education of Teachers (ICET), and San Diego Grantmakers. In addition to numerous articles, Paula has published three books and is currently working on the fifth edition of her co-authored text (with William G. Cunningham): An Introduction to Educational Leadership: A Bridge to Improved Practice. Paula's research and teaching are in the areas of school leadership and global education.
Julie Underwood, a nationally recognized authority on school law, became the eighth dean of the UW-Madison School of Education in August 2005. Underwood taught at UW-Madison from 1986 to 1995 on the faculty of the Department of Educational Administration (now Educational Leadership and Policy Analysis). She has returned to Madison after serving from 1995 to 1998 as dean of Miami University's School of Education and Allied Professions and from 1998 to 2005 as associate executive director and general counsel for the National School Boards Association in Washington, D.C. At the NSBA, she led a legal advocacy program on behalf of the nation's public school boards, including producing friend-of-the-court briefs and legal strategies before the U.S. Supreme Court and lower courts. She also was responsible for the 3,000-member Council of School Attorneys. At UW-Madison, Underwood has served as chair of the Department of Educational Administration (1993-94), associate dean of the School of Education (1994-95), and co-director of the Wisconsin Center for Education Policy at the Robert M. La Follette Institute of Public Affairs (1990-93).
Fayneese Miller is dean of the College of Education and Social Services and professor of Human Development, Educational Leadership and Social Policy at the University of Vermont. Dr. Miller is a social psychologist who specializes in the psychosocial development of youth, with special emphasis on alienation, social identity, and cross-racial friendships. Dr. Miller serves on the U.S. Department of Justice's National Truancy Prevention Association (NTPA) Board. Her work includes a study on perceptions of racial/ethnic bias for the Rhode Island Supreme Court and a project on school-based truancy courts for the Rhode Island Family Court. She was a member of the American Academy of Arts and Science Task Force on diversity in higher education and the Annie Casey Foundation and Joint Center for Political Studies focus group on reproductive health. Dr. Miller is a member of the Vermont State Board of Education.
Dr. Deneese L. Jones began her service as Professor and Dean of the College of Education and Human Services at Longwood University on June 25, 2005. She succeeded Dr. Judy Johnson who had served as interim dean of the college for the previous year. Dr. Jones earned her Ph. D. in Curriculum and Instruction with an emphasis on literacy instruction and her Master of Education degree in the same discipline from Texas A&M University. Her Bachelor of Science in Elementary Education is from Texas Woman's University. A native of Dallas, Texas, Dr. Jones moved to Farmville from the University of Kentucky at Lexington, KY where she devoted fourteen years of her educational expertise at the state, national, and international level.
Dr. Hilda Rosselli After accepting a faculty position at USF, I was offered the chance to develop a Professional Development School for the College of Education. This gave me the chance to spend hundreds of hours at a local middle school where I supervised student teachers, taught both preservice and inservice courses at the school and worked with the school staff to implement various school improvement projects and studies. While at USF I also coordinated a master's degree program, served as the Director of the College of Education Honor's program and eventually was appointed Assistant Dean for Undergraduate Programs and then Associate Dean for Teacher Education. In 2002, I accepted my current position as Dean of the College of Education at Western Oregon University and drove across the United States with three cats, following the Oregon Trail, and listening to the adventures of Lewis and Clark on tape. I am delighted to have become an Oregonian and have developed new hobbies that include hiking, snowshoeing, and photographing sneaker waves on the Coast.
Dr. Angela Sewall who has been the dean of education at UALR since 1997, is also active in educational policy in other venues including her roles as a member and deans' representative on the board of the Reading Recovery Council of North America, vice chair of the Unit Accreditation Board of the National Council for Accreditation of Teacher Education and a member of the NCATE Executive Board. She is a lead partner in the Arkansas Partnership for Teacher Quality (ArTQP), a national initiative for teacher quality, student learning and data quality supported by grants from AACTE and the National Education Association. Sewall has been a professor at UALR since 1992. Prior to that time, she worked for educational change and student learning in the Little Rock School District for 22 years, as a teacher, principal, and associate superintendent.
David Ritchey Ph.D., has been Executive Director of the Association of Teacher Educators since 2003. He has more than 20 years experience with trade and professional associations, most recently with the Association of School Business Officials International before coming to ATE. While with ASBO he was Director of Communications and Marketing, Director of Government and Public Affairs, and Interim Executive Director. As ASBO's Interim Executive Director he fulfilled all functions of the CEO for this 20-staff, $3.4 million budget association for nearly a year. He had previously been Number Two Staff Executive with the Architectural Woodwork Institute, and had worked with the Association of the Wall and Ceiling Industries International and the Institute of Industrial Launderers. Dr. Ritchey has completed graduate work at George Mason University and the University of Virginia, and he holds two Masters degrees (in sociology and public administration) and a Ph.D. in public administration.
Brenda Lilienthal Welburn served as the Executive Director of the National Association of State Boards of Education (NASBE) from 1994 until 2012 and is known as an association manager and legislative professional with more than 35 years of experience in policy development and analysis in education and human service issues. Ms. Welburn began her career in social work, in Philadelphia Pennsylvania, specializing in casework services to foster children and their natural and foster families. She later became a Research Analyst with the U.S. House of Representatives' Select Committee on Assassinations. She went on to become a Legislative Assistant to the late Senator Paul Tsongas of Massachusetts covering a broad range of legislative issues including education, health and human services, child welfare services, and civil rights. A graduate of Howard University with graduate work at the University of Pennsylvania, Ms. Welburn is one of the nation's foremost experts on state education policy. She possesses not only professional expertise, but a unique historical perspective on the evolution of education governance and policy development at the state and federal levels. She has given workshops and presentations on state education policy in the United States around the nation and in several foreign countries. She has provided leadership training and board development in more than forty states.
Dr. Diane Levin Diane Levin is Professor of Education at Wheelock College in Boston, Massachusetts, where she teaches a service learning course on the reconciliation process underway in schools in Northern Ireland and a summer institute on "Media Madness and Children." She has written eight books including: So Sexy So Soon: The New Sexualized Childhood and How Parents Can Protect Their Kids (with Jean Kilbourne), The War Play Dilemma, Teaching Young Children in Violent Times, and Remote Control Childhood?. She speaks around the world on the impact of violence, media and other societal issues on children, families and schools. Diane is also a founding member of the CCFC (Campaign for a Commercial-Free Childhood) and TRUCE (Teachers Resisting Unhealthy Children's Entertainment).
Michael Rich, MD, MPH is Founder and Director of the Center on Media and Child Health at Children's Hospital Boston, committed to pursuing research, developing interventions on negative health effects of media, and creating health-positive media. He is Assistant Professor of Pediatrics at Harvard Medical School, Assistant Professor in Society, Human Development, and Health at Harvard School of Public Health, and practices adolescent medicine at Children's Hospital Boston. Dr. Rich is a former filmmaker and writer who worked in the film industry for 12 years, including two years in Japan as assistant director to Akira Kurosawa on Kagemusha, before attending medical school at Harvard.
Donna Mazyck is Executive Director of the National Association of School Nurses(NASN). Donna has spent half her nursing career in school health. She worked as a high school nurse and a state school nurse consultant. She provides leadership and consultation on student and school health issues for leaders of school health services programs, school nurses, families, school administrators, policy makers and organizations.
Eric Jensen is a former teacher with a real love of learning. While most of his experience is with secondary students, he has taught at every level, including at three universities. His academic background is in both the liberal and the science arts. He's currently a member of the Society for Neuroscience, NY Academy of Science, and is completing his PhD in psychology. Eric blends the science of teaching with the reality of today's instruction. Jensen has appeared on over 240 television and radio stations, including CNN. Articles on his work have appeared in USA Today, CNN, Wall Street Journal and major educational journals. He is the author of more than a dozen books, including Learning with the Body in Mind, Teaching with the Brain in Mind, and Enriching the Brain.
Craig Buschner, Ed.D., is a professor with the Department of Kinesiology at California State University, Chico. Dr. Buschner's teaching responsibilities include Foundations of Childhood Physical Education and Motor Development in Children. He is a member of the editorial boards for the Journal of Teaching Physical Education, Physical Educator, and the Journal of Physical Education, Recreation & Dance, and is the author of Teaching Children Movement Concepts and Skills: Becoming a Master Teacher, as well as numerous articles and book chapters. Dr. Buschner is currently serving as President of the National Association for Sport & Physical Education.
Jean Hovey is president of the Florida Parent Teacher Association (FPTA). PTA is the oldest and largest child advocacy association in the State of Florida. It received its charter in 1923 and have been advocating for children for eighty-eight years. Florida's PTA Board of Directors consists of 54 members from across the state. They represent children in Tallahassee and Washington D.C. and they serve on numerous committees at Department of Education, Department of Health, Race to The Top -to name a few. Several board members serve on National PTA Committees as well.
Dr. Lillian Katz is a graduate of Stanford University and an international leader in early childhood education. She taught at the University of Illinois at Urbana-Champaign for more than three decades, as well as directing the ERIC Clearinghouse on Elementary and Early Childhood Education (ERIC/EECE) for more than 30 years.
Dr. Rebecca Isbell is Director of the Center of Excellence in Early Childhood Learning and Development and a professor of early childhood education at East Tennessee State University. She received the Distinguished Faculty Award for Teaching in 1994. Dr. Isbell has a wide variety of teaching experiences that have influenced her thinking about young children and their families. These include teaching music in grades K-5, teaching three-year-olds, teaching graduate students, and supervising early childhood student teachers. Her many publications have inspired early childhood professionals to create environments that work, are aesthetically pleasing and include centers that match the unique interests of the children in the classroom. Instructors in college classes throughout the United States and Canada have used her two textbooks, enriching their understanding of children's literature and creativity and the arts. The Complete Learning Center Book is a classic in the field and continues to be a major source for center design. Her newest book, The Learning Spaces for Infants and Toddlers, provides this same usable framework to spaces for infants and toddlers.
Joan Almon is the Chair of the U.S. Alliance for Childhood (www.allianceforchildhood.org), a broad-based group advocating social change for children to improve their overall health and well-being. The Alliance currently places a special focus on the restoration of creative play in the lives of children. Joan was a Waldorf kindergarten teacher in Maryland for nearly 20 years and then spent a decade consulting with Waldorf early childhood centers in North America, Africa, Asia and other parts of the world.
Dr. Richard Wong has a diverse career in education, publishing, and association management. In March, 2000, he became the Executive Director of the American School Counselor Association, a non-profit organization that supports and represents school counselors on a national and international scope. Previously, he had served as the Deputy Executive Director for the Public Risk Management Association in Arlington, Va., and as an editor for Simon & Schuster, Los Angeles, where he managed publication of three magazines. He started his professional career as an English and journalism teacher. Dr. Wong has written numerous books and other publications about education, school counseling and risk management, including Public Entity Risk Management, the textbook used for the public sector specialization of the Associate in Risk Management designation. He currently serves on several boards and committees, including the Alliance for Consumer Education Board of Trustees and the Learning First Alliance Board of Directors.
Sylvia Knight Norton is the Executive Director of the American Association of School Librarians (AASL), the only national professional membership organization focused on school librarians and the school library community. Prior to joining the staff at AASL, Sylvia was the school library media internship coordinator at Florida State University and the state level coordinator for school libraries and technology planning for the Maine Department of Education. The statewide 1:1 computing initiative was implemented during her tenure at the Maine DOE. Formerly a high school librarian, Sylvia looks forward to guiding AASL and the profession forward as they realize their new mission statement; The American Association of School Librarians empowers leaders to transform teaching and learning.
Jim McGarry has been serving as Education Market Association, President/CEO since April 2011. In this role he works with the volunteer boards and committees to set the direction of the association and conduct the industry's two major annual tradeshows and conferences, Ed Expo and EdSpaces. He previously served as President and Chief Operating Officer of the Independent Office Products and Furniture Dealers.
Lauren Segal is president and CEO of Scholarship America. In 1958, an optometrist in Fall River, Mass., had a simple but profound idea—if everyone in his community gave just a dollar to an educational fund, it would be enough to help nearly every student in the community attend college. Dr. Irving Fradkin called his plan "Dollars for Scholars," and it has expanded into what today is the nation's largest non-profit, private-sector scholarship and educational support organization—Scholarship America. Since its founding, Scholarship America has distributed more than $3 billion to 2 million students across the country through various programs including Dollars for Scholars, Dreamkeepers, and Scholarship Management Services. Now in our second half-century of helping students, we invite you to become a part of our mission by donating or volunteering today.
Ed Doody is executive director of the Educational Research Center of America (ERCA). ERCA is a not-for-profit research organization committed to helping high school students and their parents consider all of their future options. ERCA conducts voluntary surveys on career aspirations among secondary school students to connect them with institutions of higher learning and other organizations and to provide guidance about what comes next after high school. ERCA's research and resources support the dialog among parents, students and educators about finding the right educational and career pathway..
Nina M. Menis is the Executive Director of the National School Foundation Association (NSFA), the recognized leader of the Pre-K-12 education foundation movement in the United States, providing training and support for their development and quest to increase student achievement through philanthropic investment and involvement. The NSFA fulfills its mission by being a thought leader and source of expertise to education foundations; providing industry leading training to education foundation leaders, boards, staff, school boards, and district personnel; communicating benchmarks for successful education foundations; assisting districts in the creation and development of local education foundations; and supporting the development of state associations of education foundations. Nina has worked in advancement for both public and private P-20 educational institutions and area not-for-profits for the last 29 years. She has served two K-12 education foundations and established a foundation for a college. Since July 2010, Ms. Menis has headed Advancement Management Services in Naperville, IL. She has provided guidance to educational and other not-for-profit institutions and organizations to establish and strengthen advancement programs. She assisted organizations to more fully realize their mission through a comprehensive and strategic approach of building partnerships with their communities. During that time she helped support the A+ Foundation and a collaborative community initiative with West Aurora School District 129, "Aurora Regional Pathways to Prosperity", in partnership with Harvard Graduate School of Education and Jobs for the Future.
Rebekah Levin is the Director of Evaluation and Learning for the Robert R. McCormick Foundation, guiding the Foundation in evaluating the impact of its philanthropic giving and its involvement in community issues. She is working both with the Foundation's grantmaking programs, and also with the parks, gardens, and museums at Cantigny Park. Rebekah joined the Foundation from the University of Illinois at Chicago, where she was Research Associate Professor in the College of Education, designing and implementing evaluations for foundations and nonprofits and teaching evaluation and research methods. Prior to UIC, Rebekah was with the Center for Impact Research in Chicago for 10 years, serving as its Executive Director from 2001 to 2006. Rebekah earned her MA and Ph.D. in Social Service Administration from the University of Chicago. Her bachelor's degree is from Oberlin College in Oberlin, Ohio.
Dr. Helen Soulé is the Executive Director of Partnership for 21st Century Skills (P21), where she has led the organization's state recruitment and support effort, the 21st Century Learning Exemplar Program, and other initiatives. Soulé is a longtime educator with P-16 leadership experience at the local, state and national level. Nationally, Soulé served as chief of staff to the assistant secretary for the Office of Postsecondary Education in the U.S. Department of Education, and Executive Director of Cable in the Classroom. She is a founding member of the State Educational Technology Directors Association and the recipient of several awards, including Converge magazine's 30 "Shapers of the Future" award, E-School News "Impact 30 Award for Excellence", and the Mississippi Educational Computing Association's Technology Educator of the Year award.
Jim Koeninger, PhD, has served as Executive Director of HOSA - Future Health Professionals since 1984. HOSA is a national student organization recognized by the U.S. Department of Education and the Health Science Education (HSE) Division of ACTE. HOSA's two-fold mission is to promote career opportunities in the health care industry and to enhance the delivery of quality health care to all people. HOSA's goal is to encourage all health science instructors and students to join and be actively involved in the HSE-HOSA Partnership. HOSA provides a unique program of leadership development, motivation, and recognition exclusively for secondary, postsecondary, adult, and collegiate students enrolled in health science education and biomedical science programs or have interests in pursuing careers in health professions. In 2014, HOSA operates in 49 states and territories and in more than 3,600 chapters in secondary and postsecondary schools and collegiate institutions.
E. Paul Roetert, Ph.D., is the Chief Executive Officer of the Society of Health and Physical Educators (SHAPE America). With over 18,000 members, SHAPE America is the largest organization supporting and assisting professionals involved in physical education, recreation, fitness, sport and coaching, dance, and health education. Prior to this position, he was the Managing Director of the United States Tennis Association's (USTA's) Player Development Program and Tournament Director of the US Open Junior Tennis Championships. He was also the Executive Director for the American Sport Education Program at Human Kinetics, in Champaign, Illinois.
Martin J. Blank is the President of the Institute for Educational Leadership (IEL) in Washington, DC. He leads IEL in its mission to equip leaders to work together across boundaries to build effective systems that prepare children and youth for college, careers, and citizenship. Marty has been associated with IEL since 1985, focusing his work on building bridges between schools and other institutions with assets that can support student success. Marty also serves as the Director of the Coalition for Community Schools, which is staffed by the Institute for Educational Leadership. The Coalition is a network of organizations and institutions at the local, state, and national levels working to unite school and communities. He is the co-author of Making the Difference: Research and Practice in Community Schools, Education and Community Building: Connecting Two Worlds and Together We Can: A Guide for Crafting a Pro-family System of Education and Human Services. Marty stays involved with local activities in the District of Columbia. He is the former Chair of D.C. VOICE an education reform collaborative and of the Management Team of the Early Childhood Collaborative. He has a B.A. from Columbia University, 1965, and a J.D. from Georgetown University Law Center, and served as a VISTA Volunteer in the Missouri Bootheel.
Board of Governors 20/20
The following individuals are uniquely distinguished members of the Board of Governors. They are part of a visionary cadre of education leaders we identify as 20/20 members. They joined the Academy to help create the organizational structure to support the long-term vision of the Academy and the Bammy Awards. They are accomplished education leaders who have agreed to be advisors, encouragers, role models, connectors, sounding boards, collaborators, and mentors for the the growing network of Bammy Award laureates. We are honored to welcome them to the Board of Governors.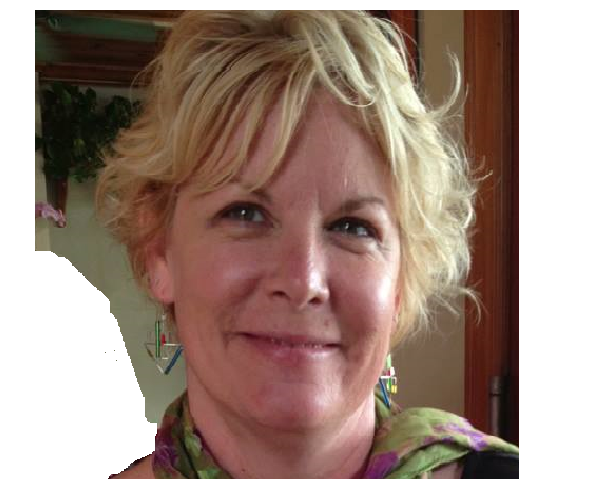 Andrea Bennett is the Executive Director for the California Educational Technology Professionals Association (CETPA), the lead sponsoring agency of the CTO Mentor Program. Prior to becoming CETPA's Executive Director, Andrea served as a director at two of California's largest school districts; the East Side Union High School District and Oakland Unified.In total, she has 26 years of experience within K-12 education, including service as a programmer and database manager. At CETPA, she works with the Board of Directors in visioning and planning, plus leads and manages programs to accomplish all CETPA goals and objectives. Ms. Bennett is responsible for CETPA's liaison activities with external organizations on both a local and national level as well as CETPA events.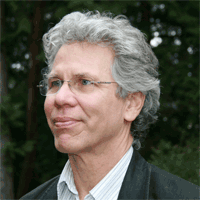 JB Fitzpatrick is the Executive Director for the Association of Computer Professionals in Education, a Pacific Northwest regional nonprofit serving technology leadership dedicated to the support of administrative, information and instructional technology. He has over 30 years of success as a visionary leader for technologies in education and nonprofit organizations. JB's knowledge, skills and expertise is in building organizational capacity and resiliency. His leadership style is distinguished by emphasizing the values of a shared vision, teamwork, and exceptional communications. JB's current passions are leveraging mobile technologies, data visualization and online learning for nonprofits.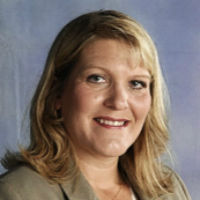 Connie White is a visionary leader who serves as the Director of Learning Design & Innovation at Woodward Academy in College Park, Georgia. A former High School Physics, Chemistry & Math teacher, Connie has specialized in start-up technology initiatives, strategic planning, laptop integration, brain-based strategies, staff development, and digital literacy since 1995. She has conducted hundreds of workshops & seminars throughout the country and internationally. She is the current President of AATE which is an ISTE affiliate, serves on the PSC (Professional Standards Commission) in the area of Instructional Technology for the state of Georgia, is a Google Certified Administrator, a finalist for the Tech Leader of the Year Award and is a Paul Harris Fellow. Connie also writes the education column for Southern Distinction magazine and was recently selected as Georgia's representative writer in EdSurge's 50 States Project.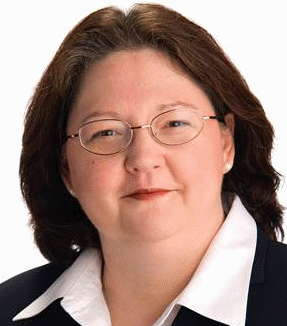 Lori Gracey currently serves as the executive director of the Texas Computer Education Association (TCEA) and is responsible for training technology directors, administrators, curriculum supervisors, and teachers across the country. During her six years in this position, she has led TCEA in membership and revenue growth, helped to pay off their building and purchase a new, larger building, and implemented new conferences, partnerships with other associations, and professional development opportunities for members and non-members. She serves more than 16,000 members and oversees a staff of 20. Lori is on the board of the Texas Society of Association Executives and SXSWedu.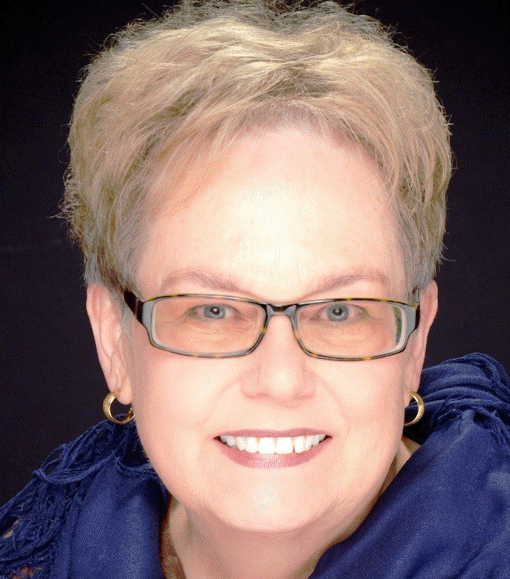 Dr. Dotty Merrill joined the Nevada Association of School Boards (NASB) as executive director in October 2006, bringing more than 35 years experience with national, state, and local educational issues affecting both K-12 schools and higher education. Merrill provides executive leadership for the Association, which represents and serves the 107 elected and appointed members of the governing boards of all seventeen Nevada school districts?representing a statewide enrollment of more than 435,000 students. Before becoming executive director of NASB, Merrill served as superintendent of Public Policy, Accountability and Assessment with the Washoe County School District. Merrill has extensive experience with charter schools, assessment to improve classroom instruction, accountability, state and federal requirements, legislative advocacy on behalf of public education, and molding collaborative and cooperative relationships among educational communities. Before becoming a district-level administrator. Merrill holds a Doctorate in Educational Leadership from the University of Nevada, Reno.

John Spatz is the Executive Director of the Nebraska Association of School Boards (NASB). Also, he is the founder and CEO of Nebraska Education Technology Services, which is a software development company designed to benefit schools. He is the founder of the Nebraska Whole Child Project, which brings the education and medical communities together to address and improve student physical and mental health. Spatz is the Director of an All-Lines Insurance Company that covers 160 Nebraska school districts. He is the architect and CEO of a school based Medicaid Consortium, which is responsible for getting federal Medicaid reimbursements back to Nebraska school districts. Before becoming the Executive Director of the NASB in 2012 he served as their legal counsel for nearly ten years. He served on the Lincoln (Nebraska) City Council between 2007 and 2011, and served as its Chairperson for one year.
Dr. J. T. Coopman is native to Indiana and has committed his career in education to serving Indiana students since 1973. He graduated from Purdue University in 1973 and served as a fifth grade teacher and junior high school coach in his first teaching position. He also taught middle school language arts and high school communications and served as a high school coach prior to beginning a career in school administration where he served seven years as an assistant principal, five years as a principal before entering central office as an assistant superintendent and superintendent for twenty two years. He was an adjunct professor and full time professor of educational leadership for thirteen years. He currently serves as the executive director of the Indiana Association of Public School Superintendents (IAPSS).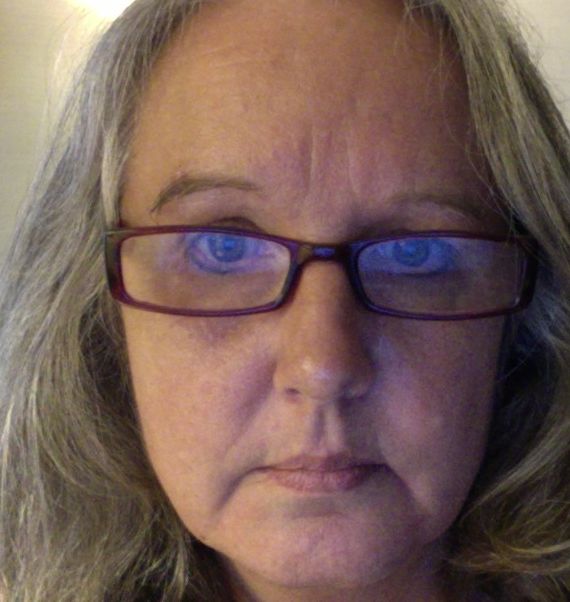 Dr. Karen Richardson has more than 25 years of experience in education. She has taught high school English as well as middle school language arts and technology, and she now focuses her attention on teaching face-to-face and online courses related to education technology as well as school leadership and administration to pre-service and in-service teachers. As executive director of the Virginia Society for Technology in Education, Virginia's ISTE affiliate, she works to develop and implement online and face-to-face education technology professional development experiences for educators.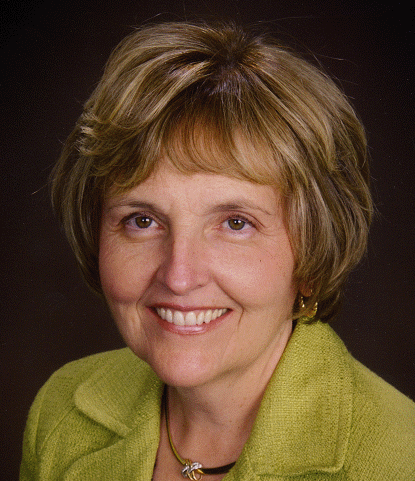 Patricia Wright has served as Executive Director of the New Jersey Principals and Supervisors Association since 2012. She developed the Connected Action Roadmap (CAR), a comprehensive framework for school improvement. The CAR Model has been endorsed by the New Jersey Partnership on Collaborative Professional Learning. A life-long educator, Mrs. Wright has held the positions of teacher, reading specialist, assistant principal, principal and superintendent. A former New Jersey Principal of the Year, she also held the position of president of NJPSA. She currently serves as a member of the New Jersey State Professional Learning Committee. Ms. Wright is the coauthor of the New Jersey Bar Foundation's anti-bullying curriculum and the Stand Up Say No to Bullying curriculum. She currently chairs the New Jersey Anti-Bullying Task Force.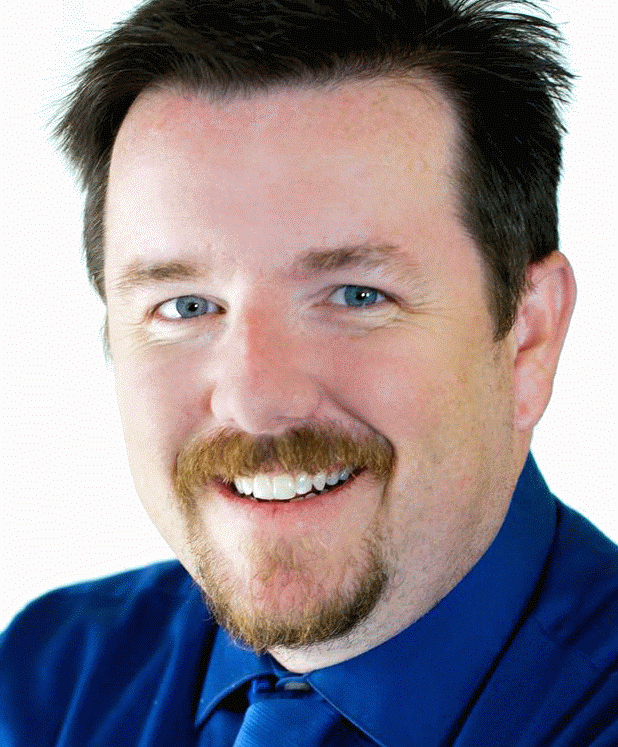 Mike Lawrence has been an English and web design teacher, administrator, technology coordinator and non-profit leader. He was named an Apple Distinguished Educator in 2003. He assisted in the development and launch of the Discovery Educator Network (DEN) and co-founded the Google Certified Teacher program. He currently serves as CEO of CUE (CUE.org), helping the nonprofit grow threefold in 10 years, and also serves as Director of the California Student Media Festival (mediafestival.org). He led the development and launch of Leading Edge Certification and co-produces Infinite Thinking Machine, an award-winning web TV show focused on creativity and innovation in the classroom. He is a CUE Gold Disk recipient, was appointed to serve on the California Commission on Teacher Credentialing's Teacher Preparation Advisory Panel, was honored as one of the National School Board Association's "20 to Watch in Educational Technology" and was awarded the ISTE Making IT Happen jacket at ISTE 2013. He lives with his wife Julie, and coaches boys soccer in Southern California.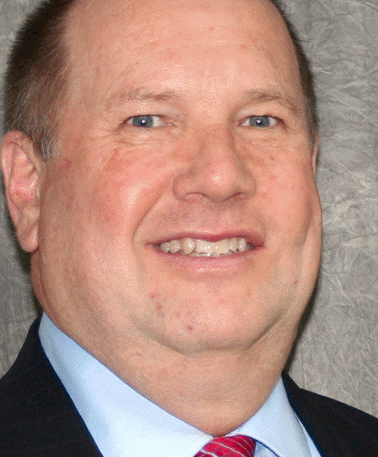 Wayne Young is executive director and general counsel for the Kentucky Association of School Administrators. During the past 32 years, Wayne has developed a reputation as a valuable resource for Kentucky school leaders. He conducts frequent workshops for teachers, attorneys, and school administrators on legal issues in education such as general liability, student confidentiality issues, sexual harassment, and school personnel law. He is a nationally certified trainer on the topic of compliance with the Americans with Disabilities Act.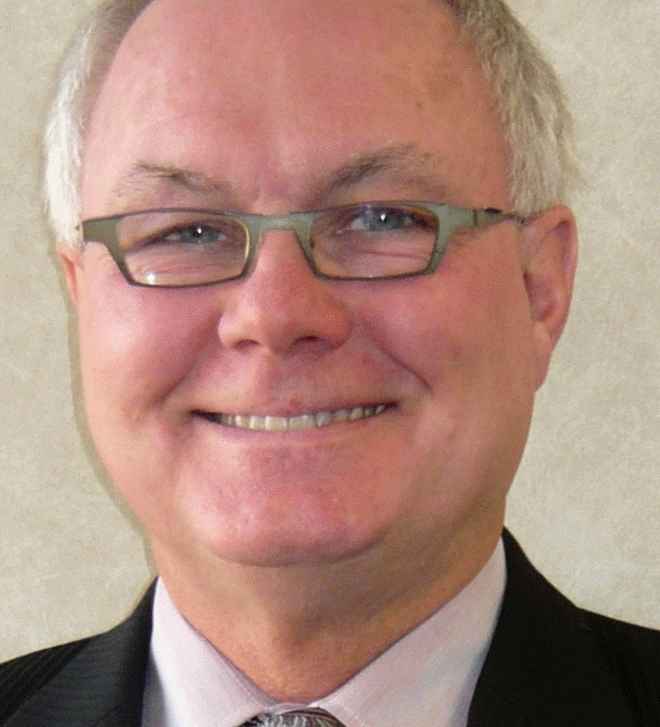 Kenneth Bain is Executive Director of the Canadian Association of School System Administrators (CASSA). Born in Toronto, Canada, Bain is celebrating 40 years of experience in public education. In 2007, he was the recipient of the Ontario Superintendent of the Year award. Prior to joining CASSA, Bain served as Associate Director of education for five years and 11 years as a superintendent in Hamilton-Wentworth District in Ontario Canada.

Lorraine Kerr MNZM is President of the New Zealand School Trustees Association (NZSTA), representing the site-based governing boards (Boards of Trustees) of 90% of New Zealand's publicly-funded schools. She is a member of numerous government and cross-sectoral education reference groups and is known as a passionate and effective champion of change. Lorraine has been a school trustee since the inception of New Zealand's system of elected community-based school boards of trustees in 1989. She is a trained primary school teacher. Before taking on the role of NZSTA President, Lorraine managed a number of education partnership projects for her local iwi (indigenous people) Tūwharetoa. In 2012 Lorraine was made a Member of the New Zealand Order of Merit for her services to education.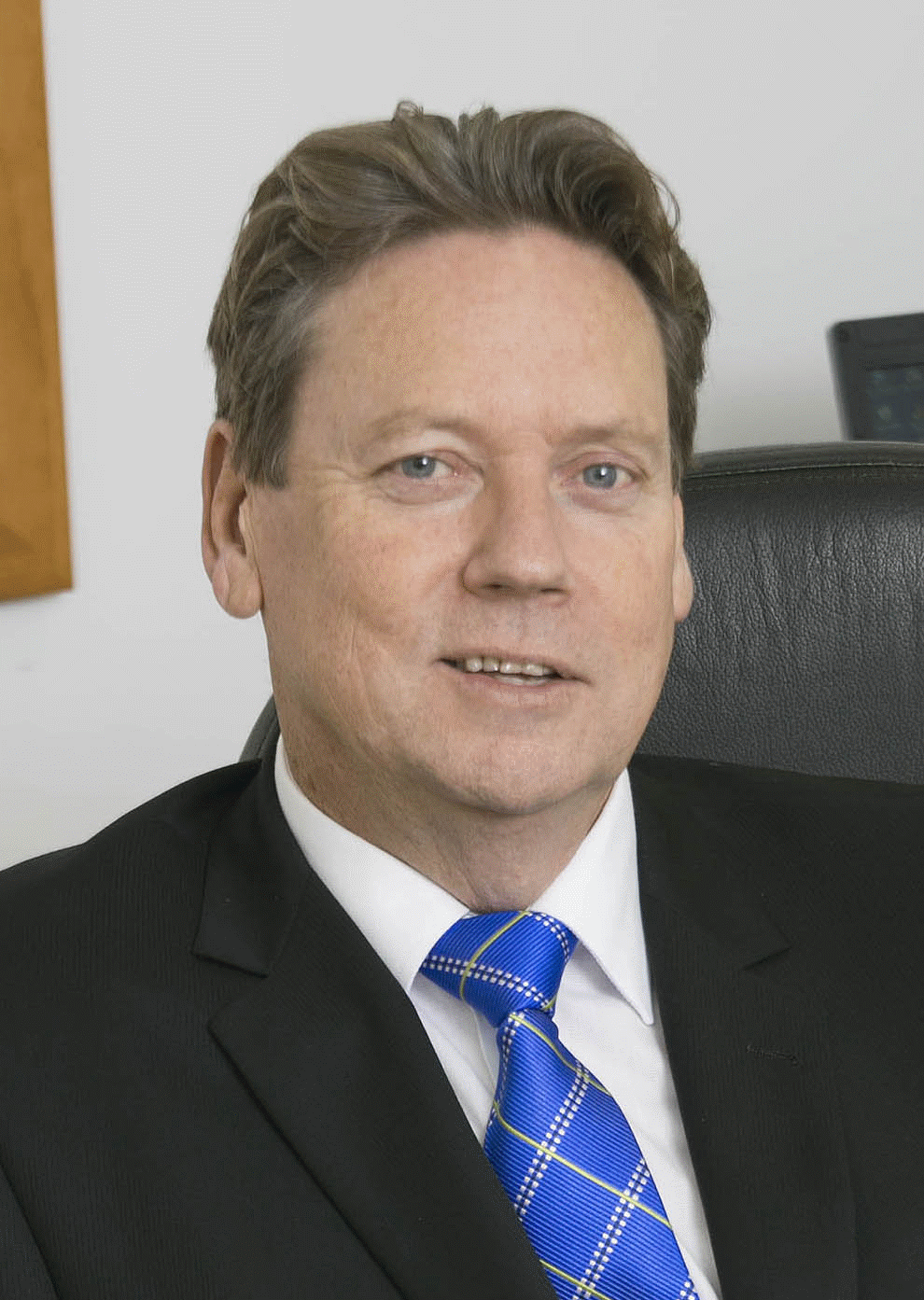 Geoff Masters is Chief Executive Officer and a member of the Board of the Australian Council for Educational Research (ACER) – roles he has held since 1998. Professor Masters also heads ACER's Centre for Assessment Reform & Innovation which promotes a view of assessment as the process of establishing and understanding where students are in their learning and development at the time of assessment and of monitoring progress over time. He has a PhD in educational measurement from the University of Chicago and has published widely in the fields of educational assessment and research.Professor Masters has served on a range of bodies, including terms as President of the Australian College of Educators; founding President of the Asia-Pacific Educational Research Association; member of the Business Council of Australia's Education, Skills and Innovation Taskforce; member of the Australian National Commission for UNESCO; and member of the International Baccalaureate Research Committee.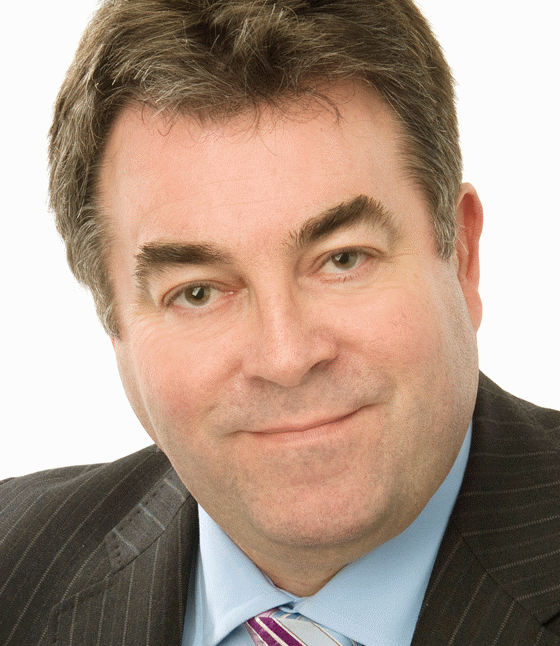 Clive Byrne is director of the National Association of Principals and Deputy Principals (NAPD) in Ireland. Since his appointment as Director of NAPD, Clive has been elected to the Executive Board of the European School Heads Association and is currently President of ESHA. He is also a Council member of the International Confederation of Principals (ICP). A passionate believer in the power of education to eliminate poverty, Clive is a founding Ambassador of the World Education Forum and is also Chairperson of the Board of Aidlink, an Irish NGO which operates in Ghana, Kenya and Uganda.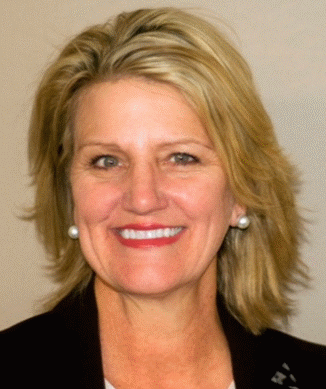 Julie Davis, Ed.D. is the executive director of the Ohio Association of Elementary School Administrators (OAESA), serving thousands of pre-k–8 administrators across the state. During her seven-year tenure, Julie has led OAESA members to advocate for students and educational issues, establishing a voice in both local and national politics through the organization's "Administrator...Be Heard" campaign. In addition to OAESA, Julie also directs the Ohio Ready Schools Initiative, supporting educators working with children in grades pre-k–3; SAIL for Education, an online graduate degree program for educators in partnership with Concordia University of Chicago; and the Ohio Instructional Leadership Academy. Prior to her work at OAESA Julie was a teacher, principal and Director of a Professional Development Center. Her areas of interest and research include instructional leadership, literacy, and change.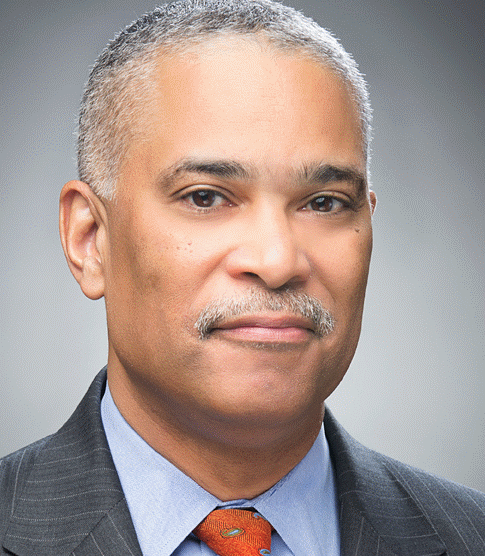 Dr. Kent McGuire, President and CEO is responsible for SEF's mission to advance equity and excellence in education in the American South. Prior to joining SEF, Dr. McGuire served as the Dean of the College of Education at Temple University and was a tenured professor in the Department of Educational Leadership and Policy Studies. Previously Dr. McGuire was Senior Vice President at MDRC, Inc. Before that he served in the Clinton Administration as Assistant Secretary of the US Department of Education. His prior non-profit work included being the Education Program Officer for the Philadelphia-based Pew Charitable Trusts and serving as Education Program Director for the Lilly Endowment. He has written and coauthored various policy reports, book chapters and papers in professional journals. He currently serves on many boards including: Cornerstone Literacy, the Institute for Education Leadership, The New Teacher Project, and Alliance for Excellent Education. He received his PhD in public administration from the University of Colorado at Boulder, his MA in education administration and policy from Columbia University Teacher's College, and his BA in economics from the University of Michigan.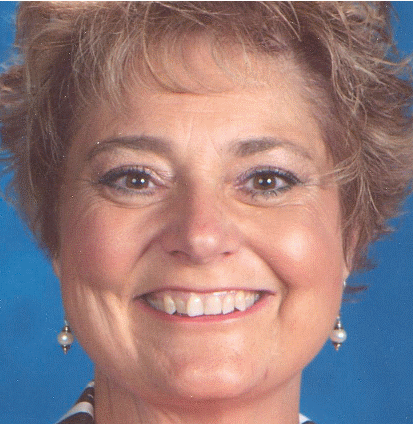 Patricia D. Miller is currently the Director of Adoptive Homes for A Mother's Choice, a division of New Mexico Christian Children's Home, the largest residential children's educational facility and children's charity in New Mexico. She is a retired public school educator with eight years experience as a school superintendent, eight as the director of technology, three as a special education administrator, and the rest of her years as a teacher of students with a variety of special educational needs. Patricia is a National Board Certified Teacher in the area of Middle Childhood Generalist and was recognized as the 2009 Technology Leader of the Year by Technology and Learning Magazine. Patricia has been twice recognized as the Administrator of the Year in New Mexico and currently serves as the Executive Director for NM-ASCD.